---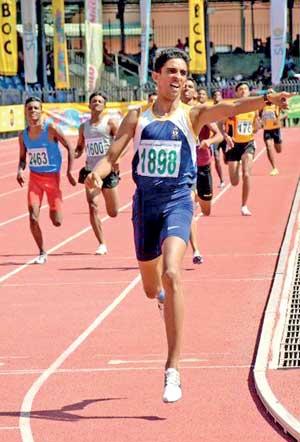 By Susil Premalal
The Sri Lanka Schools Athletic Association (SLSAA) is in talks with the Education and Health Ministry officials to stage the 85th Sir John Tarbat Senior Schools Athletics Championship in October or November.

The All Island National School Games is scheduled to be held in September but it is unlikely this could be held before the Sir John Tarbat Senior Schools Athletics Championship, according to SLSAA secretary Neville Rodrigo.

With the G.C.E. (A/L) examination having been postponed to September and the G.C.E. (O/L) examination to be held in December, if Education and Health ministry approval is not obtained the Sir John Tarbat Junior and Senior Athletics Championship would have to be cancelled this year, according to the SLSAA official. Once schools are re-opened on June 29, a final decision on this would be taken in consultation with Education ministry officials.

The zonal events of the John Tarbat Junior Athletics Championship was scheduled to be held during the period May-June followed by the national competition. The John Tarbat junior age group competitions from under 12 to under 15 were to be held in the zones of Sabaragamuwa, Central and Uva provinces, North Western, Northern, North Central and Eastern provinces, followed by Southern and Western provinces with 64 athletes expected to qualify for the final round. However, not a single zonal competition has been held so far. As a result it has become almost impossible to conduct the 51st edition of the Sir John Tarbat Junior Athletics Championship, the SLSAA secretary said.

Since there is a possibility that the John Tarbat Athletics Championship which is held from the age group under 16 to under 20 is held before April next year and disqualifying those above the age of 20, the schools association is considering introducing an under 21 age category as a one-off event in order to accommodate students aiming for bonus points through sports for their university entrance.

Meanwhile the SLSAA hopes to get down two international athletic coaches next year.

They had planned to get down World Athletics and Asian level qualified athletic coaches to conduct a course for school coaches after two coaches successfully delivered a five-day course which was attended by 60 local officials last year. However, they were unable to get the two coaches down this year because of the coronavirus outbreak.

The two coaches who conducted the courses were Gunter Langu from Germany and Veeramani Chidambaram from Singapore. The schools association spent around rupees 20 lakhs when the two coaches were here last year.