---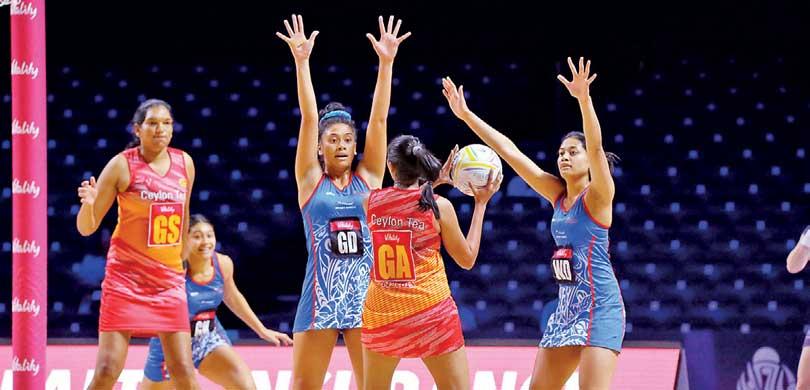 Action from the match between Sri Lanka and Samoa
By Pathum Sri Wijeratne reporting from Liverpool
Sri Lanka put up a gallant performance before going down fighting 55-65 to Samoa in their Netball World Cup Group 'E' encounter worked off at the M and S Bank Arena Indoor Stadium in Liverpool, England yesterday.

Sri Lanka got off to a fine start and showed great promise in the beginning as they snatched the first quarter 17-13 after a thrilling contest.

However, the Lankans failed to consolidate their position and managed to collect only 10 goals in the second quarter as they trailed 27-32 at half time.

Sri Lanka made a determined effort to reduce the deficit once again during the third quarter before going down 13-17 in a thriller.

The exchanges were almost even during the fourth and deciding quarter as Sri Lanka collected a total of 15 goals while conceding 16 goals to their opponents.

However, by virtue of winning the second and third quarter, Samoa eventually ended up as winners by a convincing 10 point margin.