---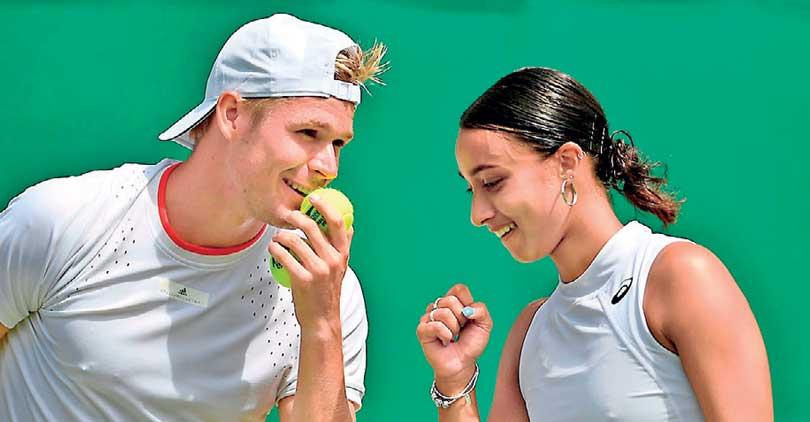 Eden Silva and Evan Hoyt
Sri Lankan descent Eden Silva and Evan Hoyt, the British mixed-doubles pair, came from behind to progress to the Wimbledon quarter-finals, beating Belgian Joran Vliegen and China's Saisai Zheng.

There was a moment to remember early on as they got the first break of the match in a thrilling rally.

It took 12 shots, and a lot of court covering, but 23-year-old Silva almost single-handedly survived an onslaught of pressure from their opponents.

She chased down a very wide would-be winner, before sending her own over the net and across the tramlines to take the break.

In the second, Silva and Hoyt were also behind, but managed to force a tie-break after recovering from being broken, and edged it 7-5.

The final set was tightly fought but their single break proved the difference as they won in just over two hours, 5-7, 7-6, 6-4. (Agencies)