---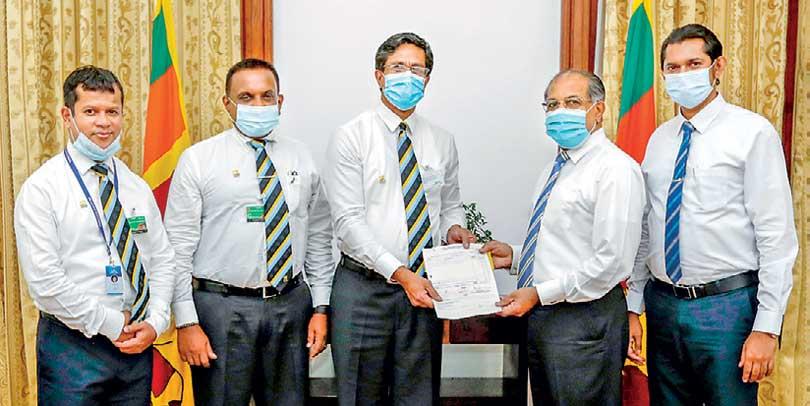 The Football Federation of Sri Lanka (FFSL) donated a sum of Rs. 2 million to the Covid-19 Health Care and Social Fund to support the government's efforts in fighting the pandemic in the country.

The donation was received on behalf of President Gotabaya Rajapaksa by Major General (rtd) K.B. Egodawele, the Chief of President's staff, on Thursday from the FFSL President Anura De Silva along with FFSL Secretary General Jaswar Umar and Special Projects Chairman Major General (rtd) Athula Kodippili.

Furthermore, FFSL has initiated various relief assistance programmes in collaboration with FIFA to assist clubs, players, regional leagues, referees, coaches, former national players and many other stakeholders in the football family.

This relief programme also provides benefits for hundreds of footballers and their families.

The programme mainly focuses on providing dry ration foods for affected people and their families.
However, in some instances financial assistance was provided to national players, former national players and to referees.

This Corporate Social Responsibility (CSR) programme has cost FSL Rs. 23 million up to now.
FFSL is also working with FIFA and AFC to seek out the possibilities to provide additional support for those who are affected by this pandemic.