---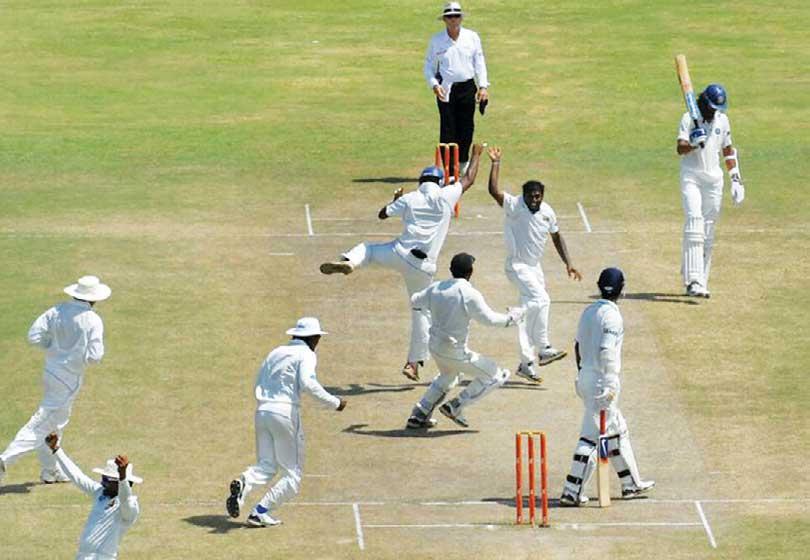 Muralitharan celebrating his 800th and final Test wicket (Getty Images)
By Bipin Dani
Yesterday marked 10 years since Muttiah Muralitharan hung up his boots in Test cricket. His Test career ended with an incredible career-haul of 800 wickets, culminating in a win against the Dhoni-led Indian team at Galle.

Among the family members, friends and fans who were at the ground was Dr. Nithya Ramamurthy, the mother of Murali's Indian wife Madhi, specially invited to witness the farewell Test match.

Recalling the occasion, wife Madhi said, "I remember Murali's retirement very well. We as a family felt very sad he was retiring , but Murali always had an innate intelligence and he knew it was the right time for him to exit the game"

"It's not easy to take even one wicket, every player wants to prove themselves in batting and they will not give their wickets easily. For Murali to get his 800 wickets simply shows that he is the epitome of bowling, I am always proud of him," she concluded.

India's slow left-arm bowler Pragyan Ojha was Murali's last Test victim. "I am happy to be a part of his history", Ojha, speaking from Hyderabad, said. "As a bowler, his achievements speaks for itself. I don't think anyone needs to justify it. I remember very well that Gary Kristen, our coach, was very upset with us because India lost the match and Murali ended up getting it (800 wickets) especially against a very strong batting line up. It's a special achievement for him."

"We could have played to our potential if we were a strong unit. That's what the coach wanted us to play the brand of cricket we are known for. Kirsten was more focused in Indian team and wanted us to do well as a team," Ojha concluded.