---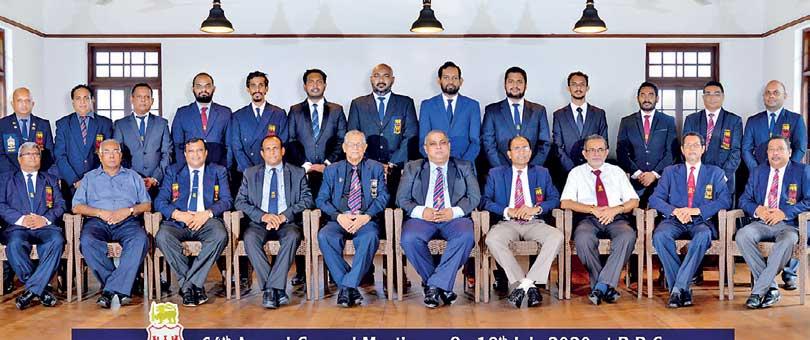 The MHA office-bearers for 2020/2021
Former Sri Lanka Schools, BRC and President's XI player, Kumar de Silva was elected as the new President of the Mercantile Hockey Association (MHA) during their 64th Annual General Meeting held at the BRC Pavilion recently.

The office-bearers for the year 2020/2021:

Patron: Bryan Baptist (Mercantile Produce Brokers/Ex Bartleets). Vice-Patrons: Dr Rohitha Silva, Deva Ellepola, Tharaka Ranwala, Ramesh Schaffter and Manjula Wijemanne.
President: Kumar de Silva (SRB Logistics Ceylon).

Vice-Presidents: Asif Bary (SRB Logistics Ceylon). V. Balagopi (Price Water House Coopers), M. Juragan Majid (Expo Lanka Pharmaceuticals), Christopher Tissera (SRB Logistics Ceylon) and Ajith de Silva (Browns Group).

Secretary: Asif Bary (SRB Logistics Ceylon).

Assistant Secretary: Laxmanraj Ganeshkumar (Orient Insurance).

Treasurer: Chandana Weregama (Sampath Bank).

Assistant Treasurer: C. J. Suduarachchi (HNB Group).

Executive Committee: Sumith Jayasena (Commercial Bank), M. J. M. Irshad (Seylan Bank), Charitha Senanayake (HNB Group), Sameera Ushantha (Sampath Bank), Shammika Meegahapola (MAS Holdings), Gihan Peiris (Allianz Insurance), Mark Fernando (HSBC), Nipuna Nirmal (David Pieris Motor Company), Sachith Dilshan (Airport and Aviation), Shaqiq Jaleel (Aitken Spence Group).

-BM