---
By Harsha Amarasinghe and Sandun Kodituwakku
S. Thomas' College head coach Shumley Nawaz believes that his team is heading to a 'development year' having lost a host of senior members last season.
"This year S. Thomas' squad is a very young squad. We of course have six to seven coloursmen but the majority is just starting off rugby. It is a development year for us, but I think they have shaped off very well after off-season and preseason training so looking forward for a good season," Nawaz told Daily Mirror.
Thomians settled in for a fifth place finish last season with their pack making greater contributions and the head coach expects the same this as well.
"S. Thomas College is very famous to play with their forwards and this year also we rally around our forwards but this year our three quarters also strength because we have experienced players in that department. My assistant Asanka (Rodrigo) has also worked really hard with them so we have a well balanced team," said the former Sri Lanka number eight.
S. Thomas' have named number eight Revanka Abeywardena as their captain for the upcoming season with fly-half Jaan de Zoysa set to be his deputy.
"It is an absolute privilege to captain the school. This is a very young squad but we have some senior players as well but all these players are willing to give their best for the team," Abeywardena told Daily Mirror.
The skipper also stated that they kept a tough battle from Royal College, Trinity College and St. Peter's College as they look to land the league title.
"Our toughest opponents would be Trinity College, and the arch rivals Royal College as well as St. Peter's College. Our main target this year is to go match by match and hopefully become the league champions," Abeywardena stated.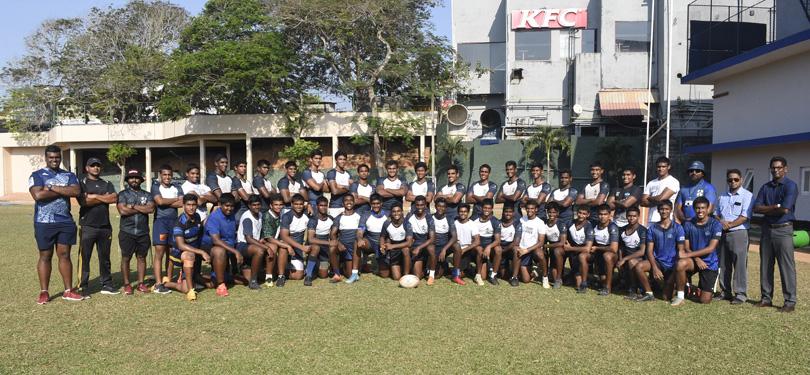 Daily Mirror Predictions:
S. Thomas' lack experience and this could be a difficult year for them. They are also in a very tough group and would probably drop down to the plate at the end of first round.