---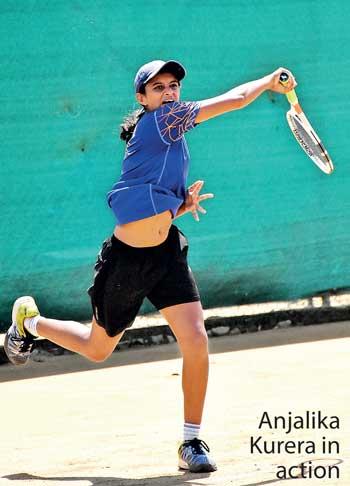 By M. Shamil Amit
Anjalika Kurera won the Women's Singles title at the 104th Colombo Tennis Championships when she defeated Rukshika Wijesooriya 6-2, 6-2 in the final played at the SLTA Courts in Green Path, Colombo yesterday.

Anjalika, a student of Ave Maria Convent, Negombo also bagged her second major title for the current year having earlier clinched the Girls' title at the ITF Junior Championship held in Sri Lanka.

In the run up to her title, she outclassed Sri Lanka's number one Anika Seneviratne in the semi-final after having lost to the same opponent earlier in the Clay court National Championships.

Meanwhile, the Men's Open final between top seed Shramal Dissanayake and the bottom seed Dineshkanthan Thangarajah is scheduled to be played today.
Result (women's final): Anjalika Kurera beat Rukshika Wijesooriya 6-2, 6-2)