---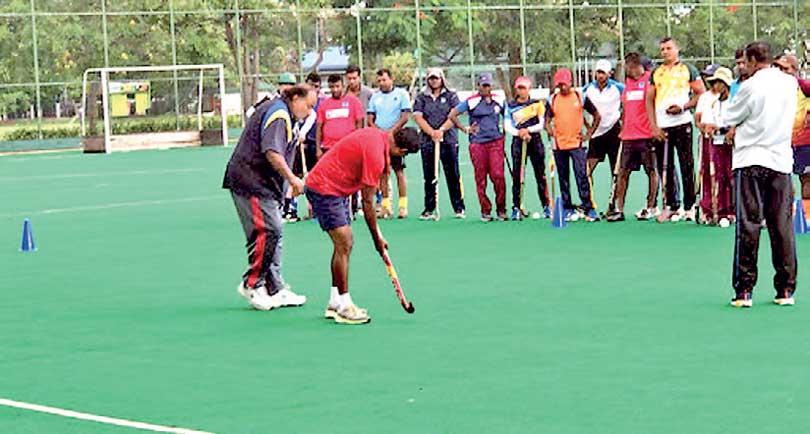 By Susil Premlal
The Asian Hockey Federation (AHF) has decided to conduct a Level 2 Online Coaching Course especially for Sri Lankan participants from June 15 to 17.

The course, which was originally scheduled to be held from May 12 to 15, was restricted to only two participants from each affiliate member country and the AHF received more than 80 applicants.

The Sri Lanka Hockey Federation (SLHF) received 17 applications to follow this course.

"As we received more than 17 applicants, considering the interest of our participants and in order not to discourage our coaches, the SLHF pursued with the AHF and requested for more slots to provide opportunity for our local coaches," said P. Vishvanathan, President, SLHF.

The AHF has agreed to grant 15 slots for Sri Lanka as a result of the request made by SLHF. "We are pleased to inform that based on our request, the AHF and the International Hockey Federation (FIH) has agreed and confirmed to accommodate 15 applicants from Sri Lanka as a special case. It would be a boost for the development of Sri Lanka hockey and an opportunity for our coaches to follow the first ever AHF Level 2 Online Coaching Course which will be conducted by a top FIH expert," he added.

The duration of the above education programme will be of three days with four hours daily online sessions. At the end of this course, candidates will receive the Level 2 Online Coaching Course participation certificate and assessment letter.
It would be a boost for the development of Sri Lanka hockey and an opportunity for our coaches to follow the first ever AHF Level 2 Online Coaching Course which will be conducted by a top FIH expert