---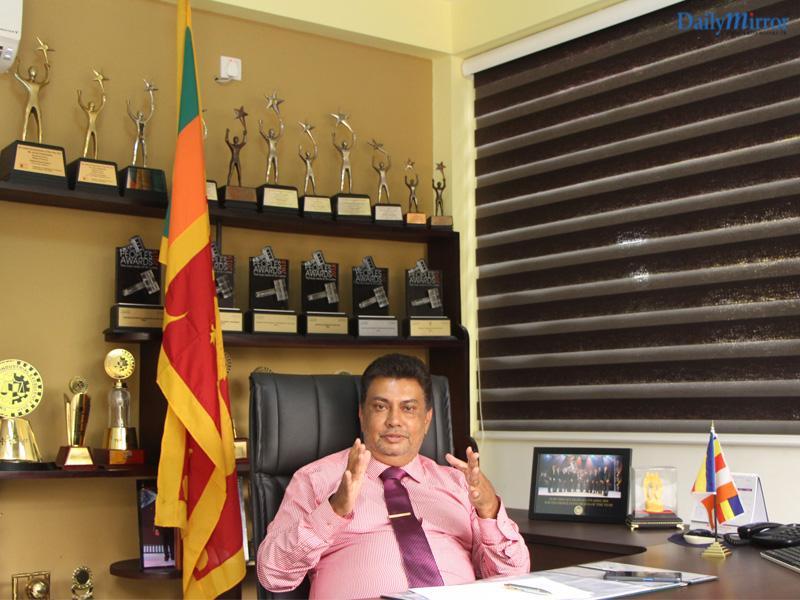 Wijaya Products is a household name in Sri Lanka for its range of spices and condiments along with a variety of other food products. The story of the company begins over three decades ago. Waylin Wijayaratne Kothalawala was a well-known gentleman in Dodangoda, Kaluthara, who was also a much respected Principal as well as the chief donor to the Dodangoda Sri Sudharshanarama temple. His wife was Jayawathie Edirisinghe, who was also a teacher by profession. Their two sons, Aruna Wijayaratne Kothalawala and Nirmala Wijayaratne Kothalawala were schooled at Ananda Shasthralaya, Mathugama and went on to pursue their university degrees at the University of Colombo and the University of Sri Jayawardanapura, respectively.
In the years of 1986 – 87, the universities were closed for a considerable time period, which resulted in the young men spending time at home. Aruna Wijayaratne Kothalawala decided to manage the rice mill that belonged to his father in Thudugala. More rice mills with the latest equipment had opened up in the area, and the young entrepreneur sold a paddy land, against his father's wish to start a new rice mill in 1987. He also restarted the adjacent grinding mill, which was located on land that belonged to his uncle D. S. W. Kothalwala. The packaging was done in a room at the back of the house. He then took the name 'Wijaya' from his family name and established Wijaya Products. He then sold the products by himself, cycling all over Dodangoda together with his brother. This brother is the one who went on to become the Chairman of the Dodangoda Pradeshiya Sabhawa, a Member of the Western Provincial Council and later a Member of Parliament. This is the story of how Wijaya Products came into being in 1989 with just one employee.
Chairman Aruna Wijayaratne Kothalawala speaks of the company's current status. "Today we have a staff of over 1,300 and manufacture more than 35 products in our 20+ acre factory premises in Dodangoda. We have a customer base of more than 8 million in Sri Lanka alone. We also export to 16 countries including the USA, the UK, South Korea, the Maldives, Australia, New Zealand, Italy, Germany, Norway and the Middle East. We thereby contribute to the foreign exchange".
As a business based on agro, Wijaya Products has made a considerable contribution to the industry by cultivating over 900 acres with a variety of plants needed for their products, including tea, rubber, coconut, chili, turmeric, pepper, cinnamon, coffee, cardamom, rampe, curry leaves, ginger and lemon grass. Vegetables and fruit have been planted using organic fertilizer and is mainly used to prepare the meals for the staff.
In addition Wijaya Products is working on getting the ISO 500001:2011 certification for Energy Management, which will focus on energy preservation, reducing energy consumption, usage of solar power and waste management. Trees such as kumbuk, mee, karanda, kohomba, tuna and eucalyptus are planted in the factory premises in order to reduce the carbon footprint of the manufacturing process.
In response to the controversy that was raised recently regarding Arabic lettering on the Wijaya Products packaging, Mr. Kothalawala stated, "Yes, we have our product names displayed in Arabic because we export to Arab countries. It is an export regulation that we have to comply with. Unfortunately this has been used against us and claims have been made that the company has been sold out to another party. This is an absolutely false claim. Wijaya Products is a 100% Sri Lankan company, and belongs to our family with a 15% YoY growth. I am the Chairman, while my wife Shobha Hettiarachchi, my brother Niramala Wijayaratne Kothalawala and his wife Priyani Edirisinghe serve as the Board of Directors. We will not sell our company and it is not even listed in the stock exchange. This can be verified by the Company Registrar".
Looking towards the future, Wijaya Products plans to manufacture another 15 products in the next 5 years as well as establish new factories, in areas like Puttalam and create about 1500 job opportunities. "We always focus on giving our staff a good salary and improve their living conditions. For our consumers, we will continue to provide the highest quality products. In addition, we strongly believe that it is our responsibility to help the public, school children, those with disabilities and victims of disasters," added Mr. Kothalawala.
Furthermore, the organization will enter the tourism sector through Wijaya Leisure and is currently building star class hotels in different locations, including Nuwara Eliya.