---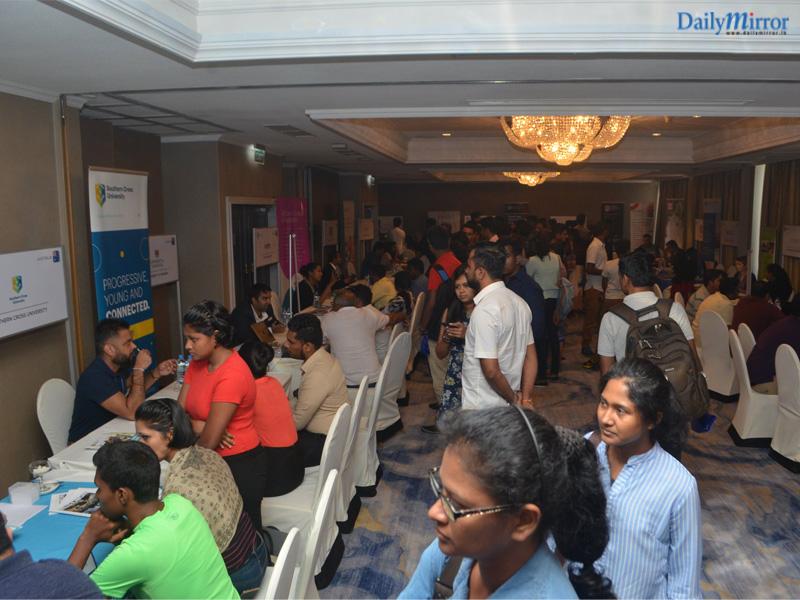 The World Education Fair was organized for the 7th consecutive year by Campus Direct (Pvt.) Ltd at the Hilton Colombo on the 10th of March 2019. The team of Campus Direct was overwhelmed to see a spectacular response and a fabulous turnout of students that made the fair a mega success.
The Campus Direct team said that they would further like to convey a heartfelt thanks to the students for their participation in the World Education Fair 2019. The student counselors of Campus Direct, together with University delegates from top Australian, Canadian and various other universities were ecstatic to have the opportunity to assist students towards their dream of studying overseas. The management of Campus Direct extended a special thanks to all the universities' delegates for making this event successful.
Students were delight of the wonderful opportunities of personalized counseling with university delegates of top universities from Australia, Canada, USA, UK, Grenada, Germany etc. Apart from personalized counseling, one-to-one interaction with university delegates also gave students the clarity on what university admission officers are looking for in a candidate. The interaction thus allows students pursue their dream of studying abroad and how they can make it a reality.

There were few seminars organized by Campus Direct parallel to World Education Fair 2019 to benefit participants.
The seminar titled 'Study in Germany' was conducted by Ms. Renu Agarwal regarding pursuing higher studies in Germany. It is covered the areas such as qualifications required to get admission for higher education in Germany, the proof of sufficient language skills, intakes, tuition, and fees etc. Another seminar was conducted by Rohith Meneni titled 'Study in Australia' (International Business Development Manager: Edith Cowan University) on available courses in Australia, the intake dates and funding and fees etc. Finally another separate seminar titled 'Study in UK' was conducted by Raj Allam (Senior Business Development Manager from University of LAW). This session was covered important areas such as advantages of studying in UK, courses in demand, affordable fees, sponsorship, work placement etc.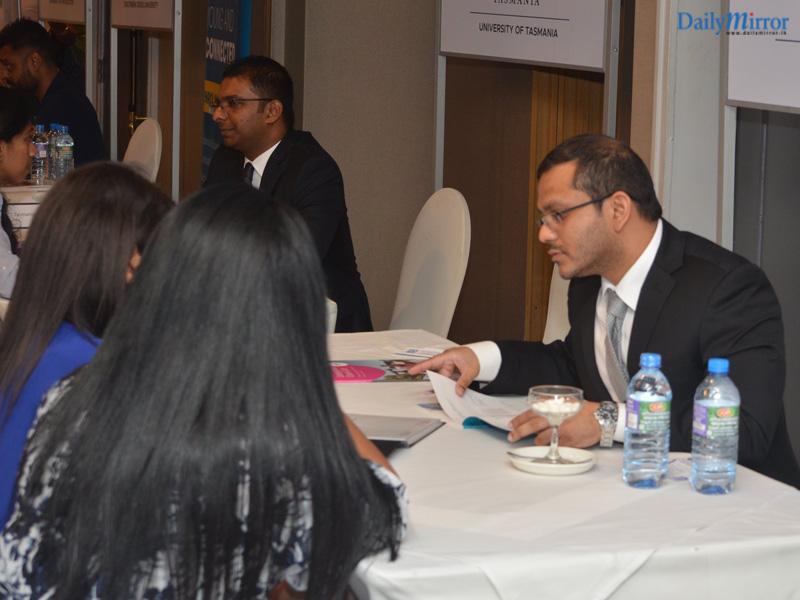 The World Education Fair 2019 featured over 30 universities from Australia (Deakin University, Edith Cowen University, ICMS, Southern Cross University, Charles Start University, Tasmania University), UK (University of Law, Oxford Brooks University, University of Greenwich, Nottingham Trent University, University of West London, Teeside University, University of Essex, University of Dundee, Queen University Belfast, University of Portsmouth, University of East London, University of West of England, BATH SPA University, Solent University, University of Salford, Middlesex University, University of Chester, Birmingham City University, Worcester University, Cardiff University) , Canada (Acsenda School of Management, Arbutus College), Grenada (St. George's University), USA, Switzerland (Swiss Education Group), Ireland (IT sligo, Dublin City University, Technological Dublin, Maynooth University) , Malaysia and Singapore.
Attendees explored the various scholarships programs under different universities. At on-the-spot scholarship assessments there were exclusive scholarships ranging from 20% to 50%.
If any student missed the World Education Fair 2019, they can always walk in to Campus Direct Office from 9 a.m. to 6 p.m on weekdays and Saturday from 9.00 am to 5.00 pm for the convenience of students, which is located at Level 02, 110 Elvitigala Mawatha, Colombo 08.s. Anyone can simply walk in and meet education experts to receive personal counseling and advice. Also, get answers to all your questions regarding studying abroad. Also, keep in mind that all their services including visa processing are delivered to customers FREE OF CHARGE!