---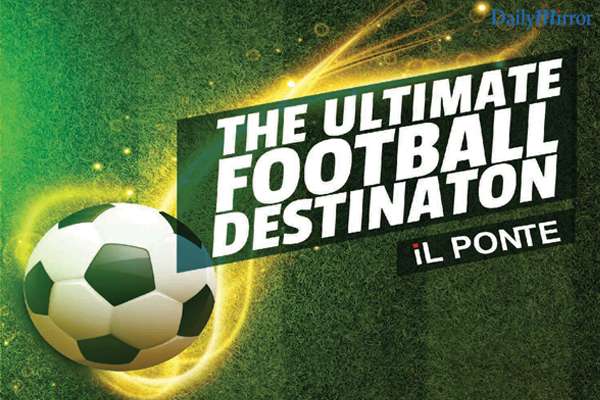 The ultimate football destination, Il Ponte will be transformed into a football field with a reveling atmosphere, filled with scrumptious food stalls, international beverages, games and activities, competitions, live entertainment and a whole heap of fun for all football enthusiasts from 14th June to 15th July.
Watch the games live on a giant screen surrounded by cheerleaders and raving fans! Dress in your teams' colours to win the enviable title of "Fan of the Series". That's not all, show off your skills and enter the weekly draws to win some glorious prizes. Two air tickets to Singapore inclusive of two nights' accommodation and breakfast is up for grabs too!
About the food: There will be a variety of homemade artisanal sausages with accompaniments, cheese boards and cold cut platters, hot dogs with mustard and ketchup, burgers,Mongolian stir fries and a local touch; kottus. Vegetarian options and desserts will also be available. That's not all, freshly baked pizzas can be ordered too.
So make your way to the Il Ponte, Hilton Colombo and be a part of the excitement!
Call the F&B Reservations Desk on 2492492 for match fixtures.www.hitoncolombo1.com. fb/HiltonColombo.