---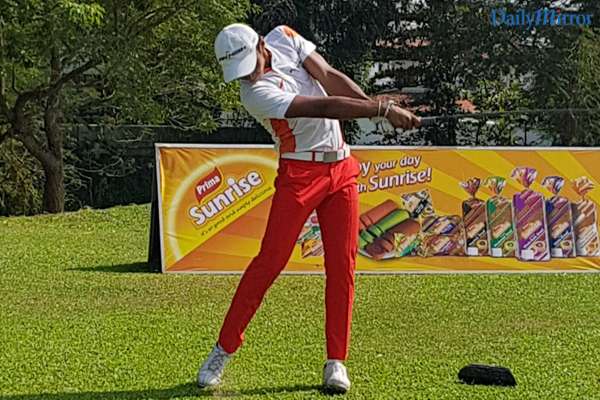 The Sri Lanka Junior Open Golf Championship 2018, sponsored for the 11th consecutive year by Prima Sunrise Bread got off to a steady start with Taniya MinelBalasuriya producing the days' best score of 72, even on par with the RCGC Ladies Score Card, eight strokes clear of Kayla Perera in the Girls Championship 2018. The Girls Championship includes the Gold and Silver Divisions to determine the Girls Junior Open Champion.
Vinod Weerasinghe's 2 over par 73, secured a four stroke lead in the Boys Junior Open Championship from Haroon Aslam (Victoria Golf & Country Resort-VGCR) on 77, a further three strokes clear of Dhuwarshan of the NuwaraEliya Golf Club(NEGC).
In the Silver Division Boys category NirekhTejwani held a three stroke lead over Yannik Kumara and K. Dhanushan, giving a strong indication of a very close tense finish to the Silver Division over 3 rounds of competitive Golf.
In the Bronze Division for 10 – 11+ year olds, ShanelBinuksha's 74, led the field with the trio - Kaya Daluwatte, KvahnTejwani and ReshanAlgama tied in joint second place just one stroke behind the Round 1 leader. The Bronze division promises to be a very tight competition to the very end and it appears that Kaya is continuing to hold her own against the boys and will definitely push the boys for the Bronze title.
The Copper division for 9 year-olds & under also promised to be closely contested with C. Dharaniyan from NEGC, holding a slender 1 stroke lead from Varun Fernando, whilst KehsavAlgama and T. Deshan are in joint third place another one stroke behind and ThejasRathisKanth completing the top five just another stroke away.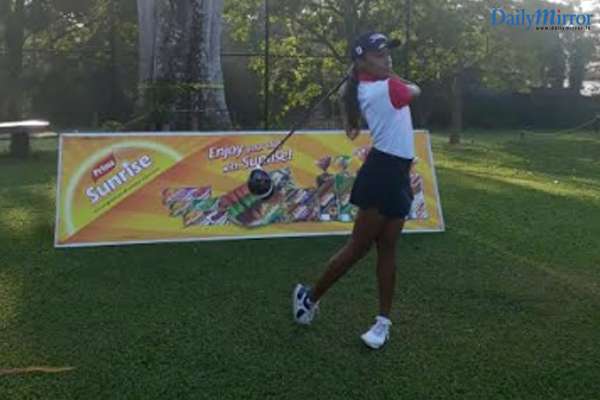 PRIMA SUNRISE BREAD has supported Junior Golf over the last decade and has commenced the next decade continuing to promote Junior Golf by conducting the Junior Open Golf Championship at the RCGC for the 11th consecutive year, which is organized by the Sri Lanka Junior Golf Committee under the governing body of Golf in Sri Lanka - the Sri Lanka Golf Union. The Junior Open Golf Championship will be played over 3 Rounds and the Awards Ceremony will take place on the 4th of January 2018 at the Royal Colombo Golf Club.
PRIMA SUNRISE BREAD SRI LANKA JUNIOR OPEN GOLF CHAMPIONSHIP 2018 LEADER BOARD AFTER ROUND 1 AT THE RCGC
Junior Open Golf Championship 2018 Girls Gold & Silver Division
72 – Taniya MinelBalasuriya (RCGC)
80 – Kayla Perera (RCGC)
84 – SherinMitharaBalasuriya (RCGC)
90 – ArikaWickramasinghe (RCGC)
Junior Open Golf Championship 2018 – Boys Gold Division
73 – Vinod Weerasinghe (RCGC)
77 – Haroon Aslam (VGCR)
80 – S. Dhuwarshan (NEGC)
85 – HimalRandima (RCGC)
86 – P A Dimuthu (RCGC)
87 – S. D. S Dilshan (RCGC)
88 – Dilshan Malinda (RCGC)
Junior Open Golf Championship 2018 – Silver Division Boys (12-14+ years)
78 – NirekhTejwani (RCGC)
81 – Yannik Kumara (RCGC), K. Dhanushan (RCGC)
83 – LevonNiyarepola (RCGC)
Junior Open Golf Championship 2018 – Bronze Division – Boys & Girls (10 -11+ years)
74 – N. W. G ShanelBinuksha (RCGC)
75 – Kaya Daluwatte (RCGC), KvahnTejwani (RCGC), ReshanAlgama(RCGC)
Junior Open Golf Championship 2018 - Copper Division – Boys & Girls (09 years & under) (09 holes, per round)
43 – C. Dharaniyan (NEGC)
44 – Varun Fernando (RCGC)
45 – KeshavAlgama (RCGC) T, Deshan (RCGC)
46 -0 ThjasRakisKanth (RCGC)