---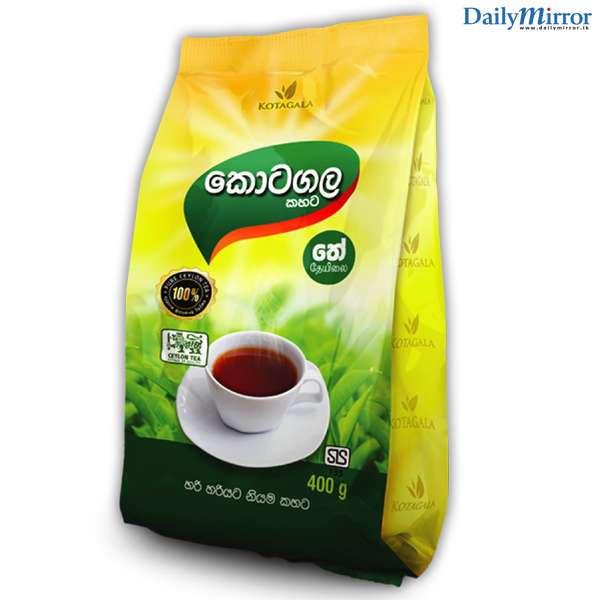 One of the Sri Lanka's favourite tea brands, Kotagala Kahata announced its consumer promotion Kotagala Kahata Rasa Wasana, offering 20 TVS Scooty Peps for the winners. The promotion commenced on 7th June 2018 and it will continue till 10th August 2018.
Consumers should post Kotagala Kahata wrappers with their name, address and contact number to Kotagala Kahata Wasana, PO Box 161, Colombo in order to enter the promotion. The brand also offers a more convenient way to hand over the entries through their propaganda vehicle, which will be visiting 110 towns in 20 districts throughout the promotional period.
"The success we experienced at our previous year Kotagala Kahata Rasa Wasana promotion has encouraged us to continue with the same promotion again. The Scooty Peps were well received by the winners last year and we have already received a significant amount of entries which re-ensures the acceptance of our product by the consumers," stated Mr. Duminda Kotalawala - Assistant General Manager – Marketing of C. W. Mackie PLC. "The campaign was initiated as a means of showing gratitude to our loyal valued customers for continuously choosing Kotagala Kahata as their favorite tea. The response so far is also testimony to our constant adherence to providing high quality standard products to the market," he added further.
Launched in 2012, Kotagala Kahata has grown to become the third biggest dust tea brand in the local market, having reached out far and wide in the country. It is the finest blend of Ceylon tea with high quality taste, strength and aroma, and one of the premium products of the FMCG arm of C.W Mackie PLC - Scan Products Division.
The Scan Products Division of the C.WMackie PLC Group, is a diversified business conglomerate in Sri Lanka, which manufactures, imports and distributes FMCG products to the market, Sunquick's range of fruit squashes, Scan labelled bottled water, Scan Jumbo Peanuts, Ocean Fresh Tuna, Delish bakery products, Forest Farm Canned Vegetablesand N-Joy Cooking Oil are some of their popular consumer products in the market and most of the brands they carry are market leaders in their respective categories. C.W Mackie, Scan Products is a multi-brand, multi-channel organization with a strong presence in their brands at every level in the market.