---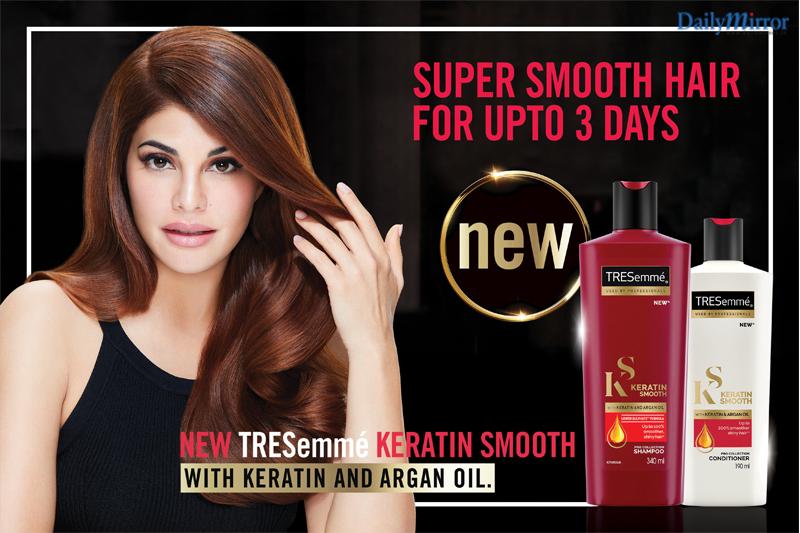 Inspiring women to play with their personal style and adopt the latest looks from the catwalk to their everyday, Unilever Sri Lanka is set to launch TRESemmé – a global haircare brand to Sri Lanka by partnering Day 3 of the Colombo Fashion Week, Season 16.
TRESemmé comes with the highest possible fashion pedigree being an official partner of New York Fashion Week for the past 10 years, with 75 shows in New York, plus 28 shows across five seasons at other global fashion weeks. Considered as an integral part of what makes these Fashion Weeks tick, Unilever Sri Lanka now intends to revolutionize the Sri Lankan fashion scene when they launch TRESemmé at Colombo Fashion Weekon the 1st of March 2019.
"TRESemmé was created in 1948 by the fabulous force of nature that was Edna Emme; Whose vision to bring salon quality professional products to help empower womenhas seen the brand grow into a global premium hair care superpower. This is a brand for all those women who have the courage to be utterly themselves, for women who are unapologetic, confident, those whose aesthetic and style is truly integrated as part of who they are," said Nilushi Jayathilake, Marketing Director-Personal Care for Unilever Sri Lanka.
"Unilever Sri Lanka is proud and thrilled to bring TRESemmé's global fashion pedigree to Sri Lanka. TRESemmé has styled the world's most famous fashion models who walk the ramps of New York Fashion week and we can't wait to share TRESemmé's professional quality super smooth hair with the empowered Sri Lankan woman," she added.
According to Ajai Vir Singh, Founder and Managing Director of CFW, TRESemmé is set to provide the hair looks this season as the as the Official Hair Care Partner for Colombo Fashion Week because they understand the needs of the fashion industry and individual personalities. "We are very excited to be partnering with TRESemmé, the premium hair care brand by Unilever. TRESemmé comes with the highest possible fashion pedigree being an official partner for many other global fashion weeks and we look forward to unveiling TRESemmé here in Sri Lanka at Colombo Fashion Week as well. It's going to be a great evening," he averred.
With its deeply rooted ideas and values in the world of fashion, TRESemmé is expected to be more than simple sponsors, and instead be backstage setting next season's hottest trends and onsite connecting with consumers socially and digitally.
Join the conversation and follow the action with #TRESCFWon Facebookand Instagram for live updates throughout the week.