---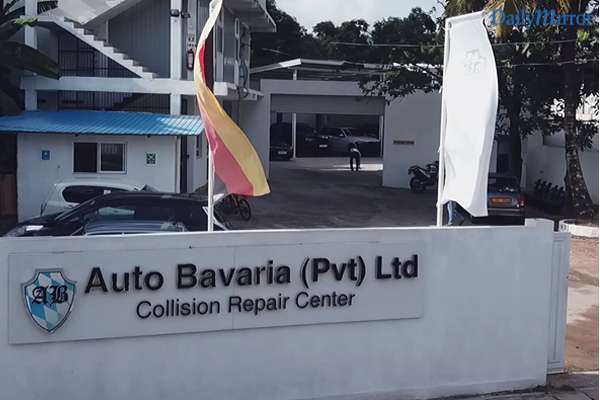 Responding to a long-felt need by luxury car BMW owners in Sri Lanka, for a fully-fledged after-sales care facility specially meant for BMWs, Auto Bavaria (Pvt) Ltd was launched last year and has already earned the milestone of 1000 customers within a short time span of 15 months since it was established. The brainchild of automotive industry veteran, Gehan Siribaddana, with an experience of over 30 years and an in-depth knowledge of BMW vehicles and the mindset of the Sri Lankan customer, he is supported by a team of service advisors and technicians who have been extensively trained at BMW facilities both locally and internationally. Gehan Siribaddana and his team together hold over 100 years of combined first-hand experience in both sales and maintenance of BMW vehicles Sri Lanka. Thousands of latest models of BMW vehicles are imported by direct importers into Sri Lanka, but often the owners are let down by the lack of after-sales care for BMW cars. Auto Bavaria fills this vacuum ably and has earned a reputation for being the go-to specialist for maintaining BMWs, which is reflected in having garnered 1000 loyal customers within a record time.
Commenting on reaching the milestone of acquiring its 1000th customer, Gehan Siribaddana – Managing Director, Auto Bavaria (Pvt) Ltd., says, "At Auto Bavaria, we go the extra mile for our customers. As specialists in BMW vehicles, we are acutely tuned into the care required by BMWs and we find that our customers are those who appreciate our in-depth knowledge of BMW and how it works. Our services range from a full range of Diagnostics Systems, all Mechanical, Electrical, Collision Repair Services, Electronic and Air Conditioning related repairs in addition to Lubrication and Periodic Services with a wide range of original BMW spare parts and consumables, effectively making us a one-stop shop for BMW car owners. Our expertise puts BMW owners at ease, knowing that their valuable vehicle is in a specialist's safe hands they can trust blindly, as we strictly maintain international BMW standards. Our professional and friendly staff and reasonable rates are propelling Auto Bavaria forward as the definitive after-sales care specialist for BMW vehicles in Sri Lanka."
Auto Bavaria was established in 2017 with a state of the art workshop and collision repair facility in Rajagiriya. Over the last 15 months, Auto Bavaria has built the trust of over 1000 customers who visit the facilities for all their BMW requirements, whether it is a routine service, collision repair or maintenance. Auto Bavaria, is also fully equipped with BMW Certified equipment and tools to maintain, service and repair all BMW PHEV / EV models such as the i8 and the i3.
The BMW Workshop takes care of special inspections, software updates, scheduled services, general maintenance or repairs. Equipped with specialized tools and equipment the Workshop meets with international standards. The Collision Repair Center is equipped with industry leading instruments, approved measuring equipment, a water-based paint booth system, hand tools, spot welding apparatus and more. Further, Auto Bavaria is conveniently located within walking distance from the new flyover bridge in Rajagiriya, with ease of access from Colombo and suburbs.