---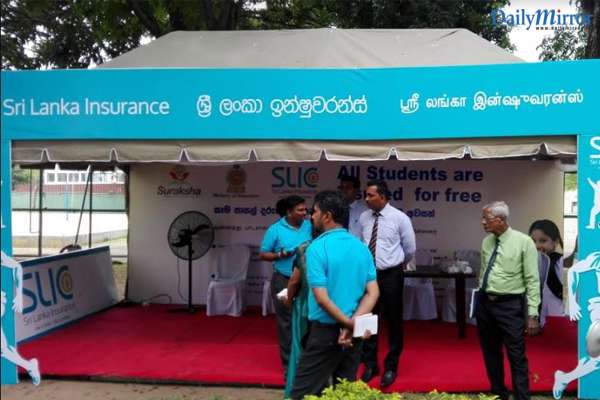 Sri Lanka Insurance, the insurance giant in Sri Lanka announced as the official insurance partner for the 34th Inter School Sports Festival.
The event took place at Sugathadasa Stadium from 01st to 05thof October 2018 with the participation of over 8000 school students.
Sri Lanka Insurance use this opportunity to create awareness about the Suraksha free health insurance policy launched together with Ministry of Education to ensure that the physical and mental well-being of all Sri Lankan children is maintained at an optimum. SLIC successfully educated thousands of students and parents about the benefits they can obtain from Suraksha free health insurance cover and the procedure to obtain their claims.
The Suraksha health insurance policy will ease the financial burden when students are faced with illnesses, accidents and disabilities in and out of the school. It will help students to continue with their education, overcoming any health-related obstacles they may encounter, irrespective of financial status.
Established in 1962, Sri Lanka Insurance Corporation is the largest government-owned insurance company in Sri Lanka, with a managed asset base of over Rs. 193 billion and a Life fund of over Rs. 100 billion, the largest in the local insurance industry. The company is also the first and only local insurer to secure Fitch Ratings AA+ (lka) rating for its long-term financial stability and strong capital position.