---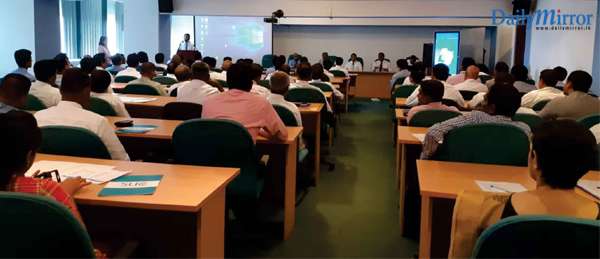 Sri Lanka Insurance announced its latest digital feature, the B Connect App that connects all advisers of SLIC, enabling them to be informed of all updates real time.
In identifying the need of having a tech savvy sales force who can steer forward in a technology driven business environment SLIC advisers can now communicate across cross-function of channels and departments to service the consumers with speed and efficiency.
The launch was held on 2nd of October 2018 at Sri Lanka Insurance Head Office with the presence of SLIC Chairman Mr.Hemaka Amarasuriya, Chief Executive Officer Mr.Chandana L. Aluthgama, Chief Officer Life Mr. Suresh Paranavithana, Chief Officer Business development Mr.Rukman Weerarathna, Chief Information Officer Mr. Aloka Jayawardhana, Chief Officer General Insurance Mrs. Ruanthi Goonarathne and members of corporate management.
Established in 1962, Sri Lanka Insurance Corporation is the largest government-owned insurance company in Sri Lanka, with a managed asset base of over Rs. 193 billion and a Life fund of over Rs. 100 billion, the largest in the local insurance industry. The company is also the first and only local insurer to secure Fitch Ratings AA+ (lka) rating for its long-term financial stability and strong capital position.