---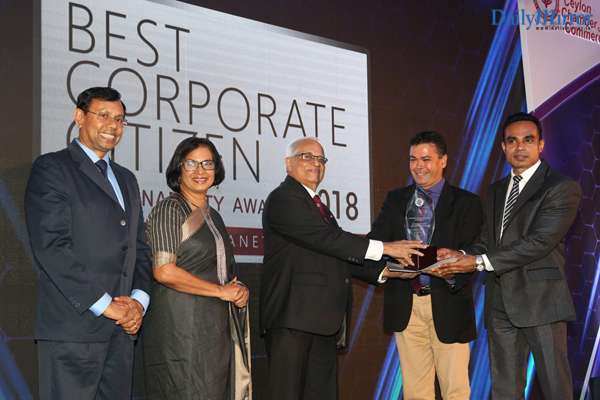 Former CCC Chairman C P De Silva (center) handing over the best financial performance award to KosalaPerera, Manager- HR and ManjuAbeyweera, Assistant Manager- Engineering
Sirio Ltd, a leading manufacturer of lingerie and swimwear catering to the European market operating under the flagship of Calzedonia S.p.A in Italy, very recently clinched an award for its financial performance for the second consecutive year at the Best Corporate Citizen Sustainability Award 2018.
Organized by the Ceylon Chamber of Commerce (CCC), the annual event was held on 26th November for the 15thconsecutive time. The Speaker of the Parliament of Sri Lanka Hon Karu Jayasuriyagraced the occasion as its chief guest.
Having commenced its commercial operations in 2002, Sirio Ltd today contributes more than USD51 million to Sri Lanka's export revenue with its products sold under the brand names 'Intimissimi', 'Tezenis', and 'Calzedonia'. Apart from its economic contribution to the country, the company places high priority to the growth and well-being of its 2,100+ employees.
The company also initiates various social responsibility agendas such as 'senehasarali', an annual event visiting children's and elder's homes gifting many essentials, annual medical camps providing free laboratory testing and specialized consultation including western and indigenous medicine, special seminar for O/L students attending nearby schoolsamongst many others.
Sustainability is an important part of the company's corporate strategy. It has a water treatment plant where treated water is used for gardening and washing for instance, and uses bio-degradable materials wherever possible during its production process such as packing and storing. Sirio Ltd fully sponsors and encourages self-innovation and many machineries and devices are being designed and used to date.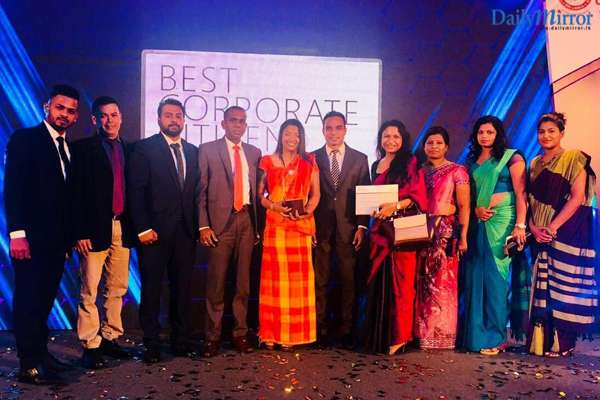 The Sirio team with the award
'We are delighted to once again be recognized as one of the best performers in terms of sustainability with an award for our financial performance and growth. We place high emphasis towards the strategic need for embedding and mainstreaming sustainability in our corporate philosophy as opposed to simply anchoring on it. We are committed to continuously facilitate growth and development of not just the employees but also the society and country at large,' commented Felix A. Fernando, CEO/Director, Sirio Ltd.
Calzedonia S.p.A manufactures and specializes in women's undergarments, stockings, nightdresses, socks and swimwear. Other companies locally include Omega Line Ltd, Alpha Apparels Ltd in Polgahawela, Benji Ltd in Bingiriya and Vavuniya Apparels in Vavuniya, all comprising a total workforce exceeding 12,000 employees.
Calzedonia S.p.A has over 4,200 retail sales outlets in over 40 countries across Europe, Russia, Middle East, Asia and America and sells its products labelled with various brands such as Intimissimi, Calzedonia, Tezenis and Falconeri.