---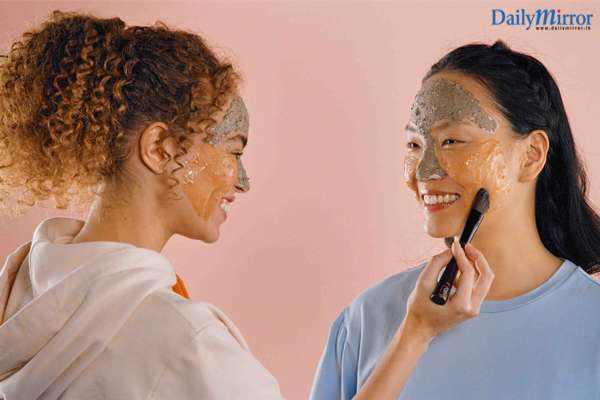 Although not often talked about, skin sensitivity is most certainly a pressing concern among Sri Lankan women. Dermatologists are increasingly addressing complaints related to the condition, and patients are at a loss for how best to effectively tackle the dilemma.
Contrary to popular belief however, skin sensitivity is not limited to any particular age group or skin type -nor even just the face alone!-, so it is important to learn how to correctly diagnose your skin type before delving into the science of the condition, and eventually finding a skin care regime that works best for you.
People with sensitive skin are prone to sensations of stinging, burning, itchiness, tightness, and even pain. These symptoms may or may not be accompanied by dryness and redness. While the primary cause of sensitive skin is yet to be attributed to one thing in particular, it is understood that impaired skin barrier function, hypersensitive nerve endings, as well as various environmental factors play a major role. What has been proven however, is that people suffering from sensitive skin show an increase in symptoms as a result of external triggers such as changes in the weather, humidity, sunlight, pollution, as well as internal and emotional factors such as illness, stress, and hormonal fluctuations.
While there are plenty of tips and tricks to reduce symptoms and even avoid them from flaring up, what is key is to avoid trigger ingredients and choose the right products as part of your daily skincare regime. Always look close to the source for products with natural-origin ingredients known for their soothing and inti-inflammatory properties. Camomile, aloe, almond milk, and honey for example, are great allies in caring for vulnerable skin!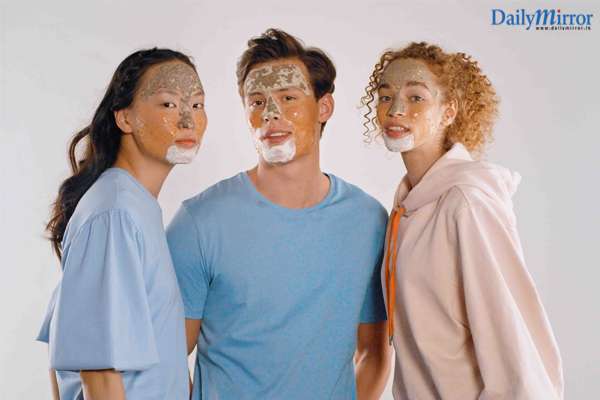 A few basic guidelines include regularly cleaning out your make up drawers, discarding old make up to avoid bacterial contamination or infection. Keeping a diary will prove useful in identifying ingredients and external factors that exacerbate symptoms. Wearing sunscreen that contains zinc oxide or titanium dioxide and wearing sun protective clothing and thoroughly removing make up with a calming make up remover will reduce irritation.
Moisturisers and oils can become less effective when dead skin cells remain on the skin's surface, which can lead to tightness and dryness. Exfoliating once a week, will gently scrub these away and reveal fresher, healthier-looking skin that feels softer and smoother. Avoid over exfoliating and harsh exfoliants.
'Don't Let Sensitive Skin Hold You Back!' promises The Body Shop, the leading British beauty brand known globally for its commitment to expert-endorsed beauty and skin care. The socially and environmentally conscious name has just released its newest weapon in the fight against skin sensitivity: the Mediterranean Almond Milk with Oats Facial Mask.
As the name suggests, this new healing mask harnesses the most effective properties of these power ingredients, to not just tame, but rejuvenate dry and irritable skin. A 100% vegan product, the Mediterranean Almond Milk with Oats Facial Mask stays true to the brand's commitment to ethical practices in sourcing the anti-oxidant and anti-inflammatory ingredients that make up the product. Made with Community Trade organic almond milk from Spain and oatmeal from the UK, this mask not just instantly relieves the discomfort associated with skin sensitivity, but also gently buffs away dead skin cells to restore the affected skin's barrier. For the ultimate complexion that is smooth and hydrated, sensitive skin types can choose to mask either once a week, or even twice weekly if preferred.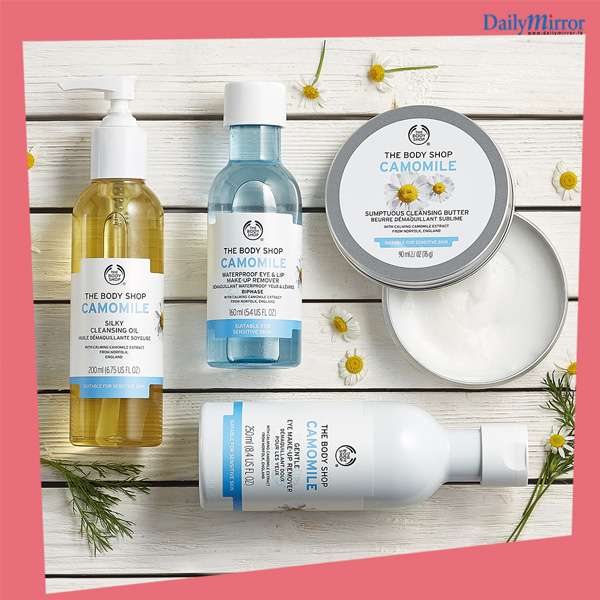 Although the face is more prone to symptoms of sensitive skin, the rest of your body needs to be cared for as well. The Body Shop's Almond Milk & Honey range for sensitive skin for instance, includes gentle pH- balanced cleansers and intensely hydrating moisturisers that are hypoallergenic and formulated without colourants. This range of skin products -as with the Mediterranean Almond Milk with Oats Face Mask- harnesses the anti-inflammatory and moisturizing properties of almonds which were discovered centuries ago in the treatment of skin conditions and minor wounds. Honey is also an age-old beauty ingredient known for its anti- microbial and as well as hydrating properties.
Another product that works wonders on sensitive skin is The Body Shop's luxuriously soothing and moisturizing Aloe and Camomile ranges are enriched with Community Trade organic aloe vera and camomile– both ingredients renowned for their cooling and healing properties. As part of your daily skincare regime, opt for the Aloe Calming Cream Cleanser or Aloe Calming Foaming Wash and the Aloe Soothing Night Cream. The Camomile Sumptuous Cleansing Butter or Camomile Silky Cleansing Oil are additional must-haves for the beauty drawers of sensitive skin types.
Caring for sensitive skin doesn't necessarily have to be restricted to the use of skincare products however, for The Body Shop's range of make-up ensures that sensitive skin types don't feel left out when it's time to glam up. The Fresh Nude Foundation and Colour Crush Lipstick -available in a range of tones and colours- are gentle on the skin and lips, all the while having you look as glamorous as you feel.
The new Mediterranean Almond Milk with Oats Facial Mask soothing mask is an extension of The Body Shop's Recipe of Nature Super Food Masks series, following the release of the British Rose Fresh Plumping Mask, the Ethiopian Honey Deep Nourishing Mask, the Chinese Ginseng and Rice Clarifying Polishing Mask, the Amazonian Acai Energizing Radiance Mask, the Japanese Matcha Mask, and the very popular Himalayan Charcoal Purifying Mask – each with their own exclusive ingredients and properties.
The Mediterranean Almond Milk with Oats Face Mask alongside other sensitive skin care products can be found at The Body Shop flagship store on Bagatale Road, and outlets at Odel Alexandria Place, the Kandy City Centre and soon at the Colombo City Centre.