---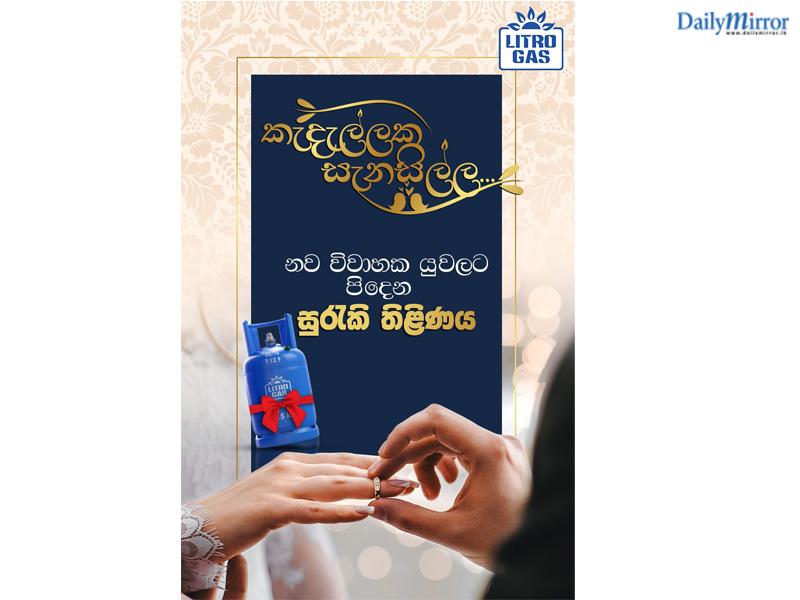 Litro Gas Lanka Ltd., Sri Lanka's undisputed market leader and supplier of LP Gas unveiled a special promotion to offer newly married couples gift vouchers for 12.5 kg Litro Gas cylinders from June, the beginning of the annual wedding season. The Company offers these vouchers to bridal couples islandwide through marriage registrar officers across the nation.
"We are well aware of the fact that COVID – 19 has impacted us all in one way or another. Hence, we've decided to give a meaningful and practical gift to young people across Sri Lanka as they begin their journey together in these troubled times. This voucher will be the first gift that bridal couples will receive as soon as they sign the dotted line. The newly wedded couple will receive this precious gift along with their marriage certificate," commented Mr. Janaka Pathirathna, Director- Sales & Marketing & Corporate Affairs, Litro Gas Lanka Limited & Litro Gas Terminal Lanka Ltd.
The Litro Gas gift vouchers are valid for two months from the date of the registration of the marriage and could be redeemed at any Litro Gas dealer point islandwide.
Litro Gas Lanka Ltd was one of the first corporate entities to come up with and successfully carry out an effective COVID – 19 response to ensure a zero out-of-stock situation in the market and by taking immediate action to deliver Litro Gas to the doorstep of Sri Lankans islandwide, even during curfew with the help of more than 1,000 Litro Gas Home Delivery hubs.