---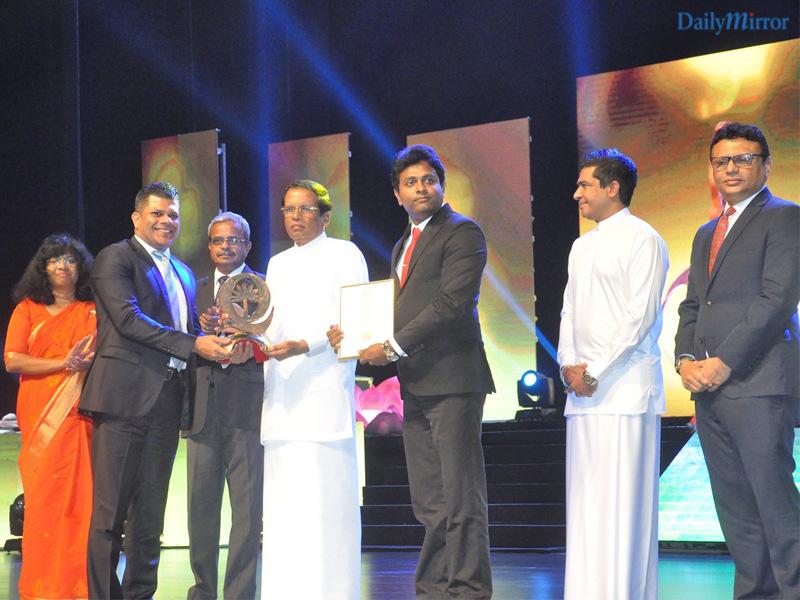 Jiffy Products Sri Lanka was crowned 'Winner' in the Manufacturing (Large) Category at the prestigious Sri Lanka National Quality Awards 2017/2018 held recently. Organized by Sri Lanka Standard Institution (SLSI), the award is bestowed on companies that comply with best National Quality standards that leads to International Standards. Sri Lanka Standards Institution (SLSI) is the National Standards Body of Sri Lanka and provides leadership to uplift quality through standardization and quality improvement in all sectors of the economy. Jiffy Products Sri Lanka is engaged in manufacturing and exporting of coco/coir base plant propagation grow media, mainly to Europe, USA, Canada, Mexico, India, Africa, Japan and more than other 40 countries. The company has distinguished itself as Sri Lanka's highest value-added producer of coconut-based agriculture products and as manufacturer of the world's only ISO 22000 certified grow media. Led by a spirit of innovation, Jiffy Products has introduced a new dimension to the coco substrate industry by producing value-added coco products that compete in the global market.
The Sri Lanka National Quality award is granted only after a rigorous evaluation process led by an eminent panel of judges, chaired by a retired Judge of the Supreme Court or the Court of Appeal. The other members of the judging panel are the Chairman, Director General and Deputy Directors General of SLSI, Secretary to the Ministry within which the SLSI falls and the Secretaries of several other Ministries, the President of Federation of Chamber of Commerce & Industries of Sri Lanka and the Chairperson of the Ceylon Chamber of Commerce. Jiffy Products was evaluated across several stringent criteria, including leadership, measurement analysis and knowledge management, workforce and operations focus, strategic planning, customers and results. This set of criteria is also used for the Malcolm Baldrige National Quality Awards in the USA.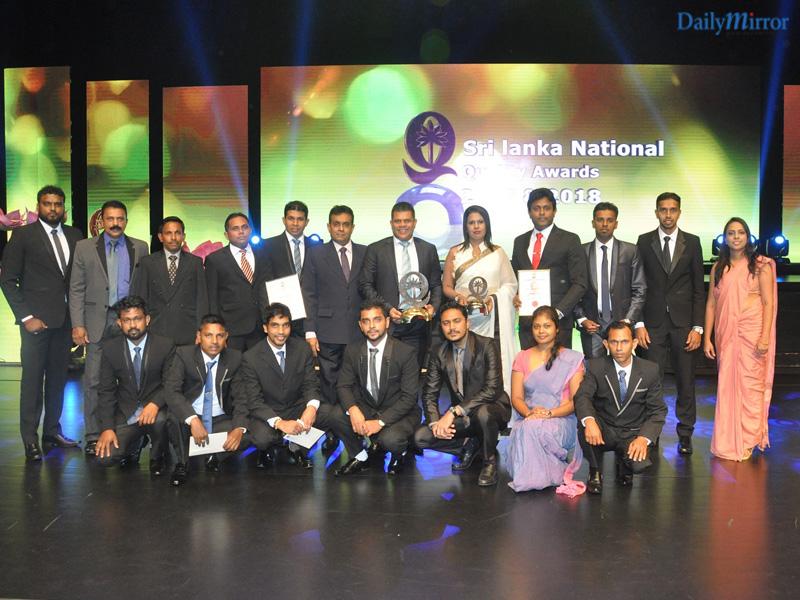 Commenting on winning the valuable award, Mr. Ruwan Rajapakse, Managing Director of Jiffy products Sri Lanka said, "It gives great pride to win this prestigious National Quality Award on the platform provided by the Sri Lanka Standard Institution (SLSI). Innovation, Quality and Value addition are the 3 key pillars on which the company stands proudly. Our commitment to maintaining the highest local and global quality standards has repeatedly won us prestigious national awards. Jiffy Products is one of the prime examples of how value addition can create new business opportunities for exporters in Sri Lanka. Our commitment to add value to the export industry is underpinned by our contribution to the grassroots communities. Jiffy Products Sri Lanka has invested over LKR 800 Million in the rural economy for raw material purchases and employment purposes and a further Rs. 200 Million to the service sector in Sri Lanka. The value-addition we achieve enhances Sri Lanka's reputation as a value-added export destination."
Jiffy Products Sri Lanka maintains a strong focus and investment in Innovation & R&D by collaborating closely with local and international universities and institutions. As a company, it continuously ensures innovation in both processes and products. A strong believer in the lean manufacturing system, 14 members of its operation team have obtained Six Sigma Green belt status. The company has obtained several system & Product certifications such as ISO 9001:2015, ISO 14001:2015, ISO 18001:2007, ISO 22000-2005, OMRI- Organic Material Review Institute- Certificate, GMP- Good Manufacturing Practice and the RHP quality mark by the European Certification, EU Input Organic Certification & ECO CERT Certification.
The company has been able to pioneer improving number of its processes to be more efficient, sustainable and environmentally friendly. This innovative mechanism which is again the only one of its kind in the industry is operating with the 3R (Reduce, Reuse, Recycle) concept which has given opportunity to reduce the ingredients usage in the process, to reuse treated effluent back in the process, biological de-nitrification of discharges and recycle the final outcome in compost manufacturing.