---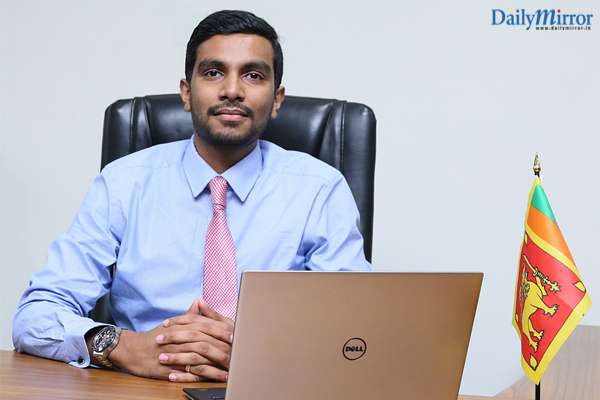 Aqeill Subian – CEO Fashion Bug
Fashion Bug, one of Sri Lanka's leading fashion brands responsible for 'changing lifestyles' for over two decades, was recognized as one of the favoured employers in the country at the latest survey conducted by Great Place To Work Sri Lanka.
Pre-defining what it makes an organization a great place to work, Fashion Bug pays attention to building an efficient and compatible team from the very onset of the process by paying attention to a prospective team member's attitude and commitment at the recruitment stage. The understanding that the workplace is where most of an average day is spent leads to creating a culture that is inclusive and accepts diversity. As an equal opportunity employment provider, the organization is gender balanced as well as ethnically and culturally diverse, where diversity is regarded as an asset. Empowerment is given utmost importance as every member of the Fashion Bug team is encouraged to contribute to every aspect of the business and grow in their career leading to not only the growth of employees but also of the organization.
"Creating an employee centered and growth conducive working environment is built in the DNA of Fashion Bug. Therefore the placement in this listing is more of a reassurance to us that we are on the right path. It validates our strategic policies that are put into place to make all employees feel belonged," stated Shabier Subian, CEO of Fashion Bug.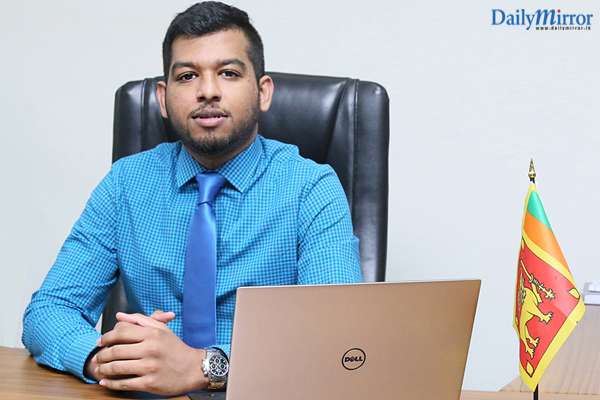 Shabier Subian – CEO Fashion Bug
The culture at Fashion Bug is one of openness with unity and meaningful work as philosophies that govern management policies. "We have instilled open and transparent communication networks with our open door policy to build trust at all levels. As a family based business, we also extend the sense of family to the totality of the enterprise. Therefore each member of the Fashion Bug staff is made to feel at home in a fun atmosphere," continued Shabier.
As a retail business in a competitive industry, working hours and commitments are not regular. However, work-life balance is encouraged within the company through flexible regulations. Efficiency and time management is encouraged in order to enable employees spend an equal amount of time with their families whilst flexible working hours, working from home and such measures are allowed at times that are necessary.
Referring to the achievement, Joint CEO of Fashion Bug Aqeill Subian said, "This is a big win for Fashion Bug and our staff – from the front liners all the way up to the senior management. It means an overall moral boost as they are proud team members of an organization that is an employer of choice and nationally recognized as one of the great places to work, which gives credit to their career as well".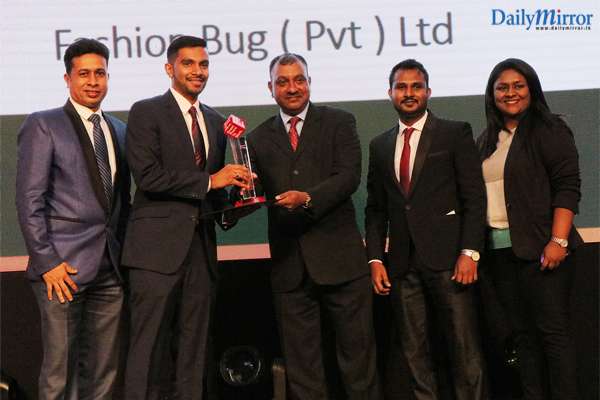 Dinesh Ekanayake – Asst. General Manager, AqeilSubian – Director, Brian Emmanuel - Marketing Director LMD, Oman Athukorala - HR Manager and Vindya Jayasinghe - Learning & Development Manager
The survey also draws attention to areas of improvement, which will be considered as priority in order to take the organization a step further in making it a better place to work.
Discussing the involvement of the senior management in a family based business Shabier responded, "The fact that it is a family based enterprise is not a hindrance but an added advantage because we channel every contribution in an effective manner. The Heads of Departments play an active role in boardroom decisions and represent their teams at policy level decisions. As the ones with first-hand experience in operations, their ideas and suggestions are given due consideration. The senior management makes it a point to visit all the operational areas regularly to look into the needs and wants of the employees. Our transparent and straightforward relationship with all levels of staff helps us build a good rapport".
Furthermore, all employees at Fashion Bug receive opportunities to contribute to the growth of the business. The team is encouraged to drop in their comments/suggestions and ideas at each of the company's operating locations. These suggestions are taken in monthly and looked at by the senior management. Emphasizing further Aqeill continued, "Some ideas that came through these channels have even contributed to changes in the way we operate today. This is mainly because we practice an open-door policy. Though decision making is predominantly done with our senior management team, we encourage our junior teams to challenge some of the ideas to continuously improve the way we work. This together with an open/transparent decision making system enable us to fine-tune our decision making, recognise employees for their valuable contribution and provide sustainable decisions to the team".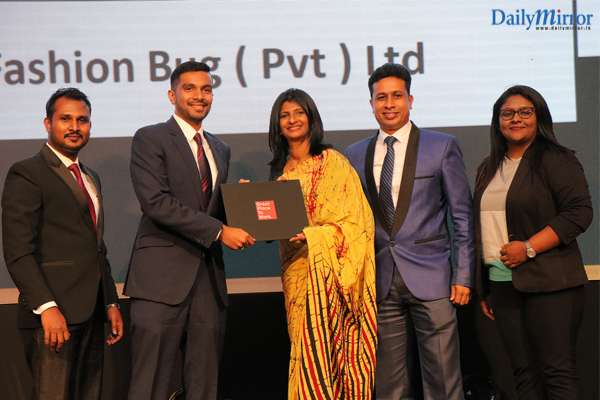 (L-R) Oman Athukorala - HR Manager, AqeilSubian – Director, KshanikaRathnayake - CEO Great Place to Work Institute, Dinesh Ekanayake – Asst. General Manager and Vindya Jayasinghe - Learning & Development Manager
In conclusion Shabier summarized the experience of taking part in the GPTW survey, "It was a welcoming experience, as it was quite insightful. It was like a review of ourselves. It enabled us to take a step back and look at what we have done right as well as recognize the areas we need to develop. It does not end with the survey and recognition. It is a continuous process of rebuilding our vision, honing our policies and putting them into effective practice".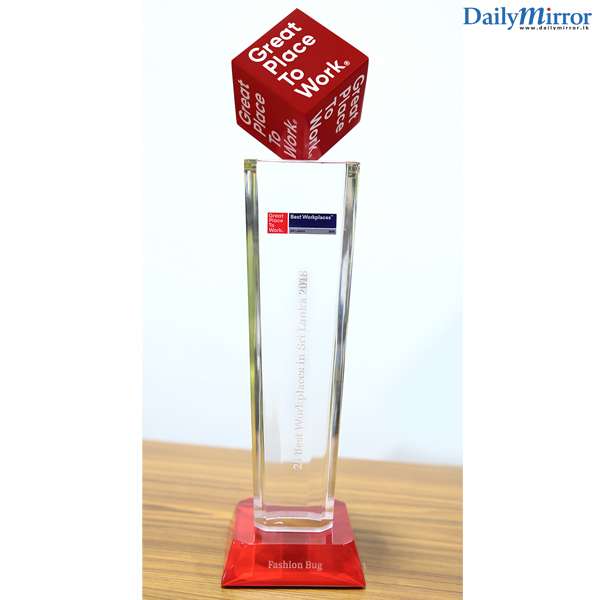 The Great Place to Work Award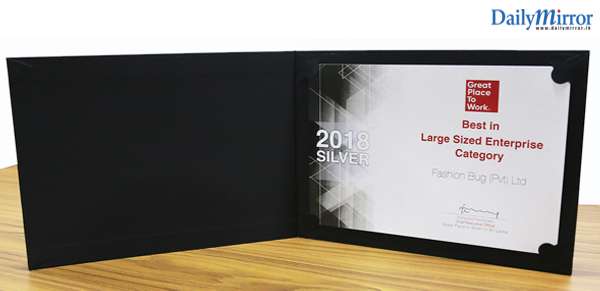 The Silver award for Best in Large Sized Enterprise.