---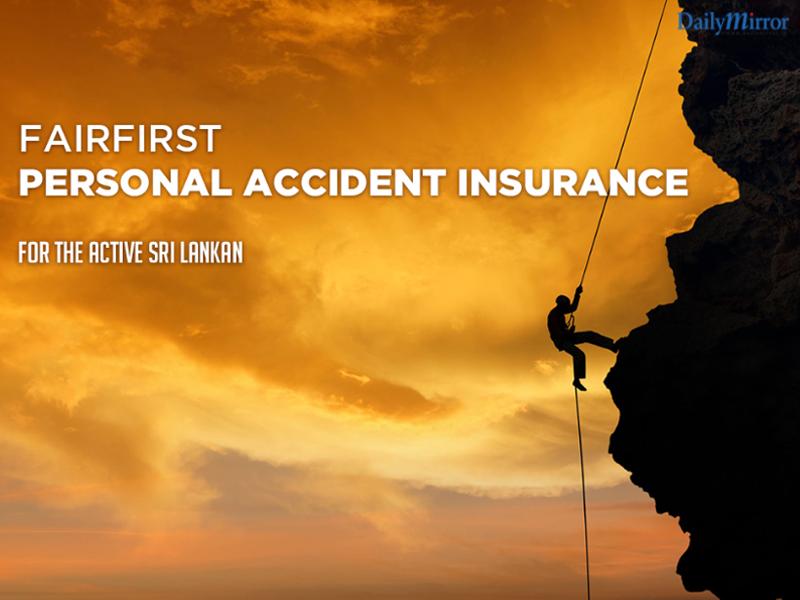 The concept of Personal Accident Insurance has been in existence for decades. In fact, it has been available for so long that no one really made a breakthrough in the insurance clutter. As time went by the "one-size-fits-all" policy never evolved and therefore never kept up with emerging lifestyles.
Breaking away from a cookie-cutter solution, Fairfirst recently launched a novel Personal Accident Insurance product. The idea been to focus on meeting an individual's needs and requirements, hence a more 'personal' approach. Designed to help you live life to the fullest, this product was created for those who are passionate about leisure activities, extreme sports and outdoor adventures.
Practical, flexible and personalized, Fairfirst's Personal Accident insurance cover is tailored around the evolving needs of individual customers. How you may ask is this cover 'more personalized'? Well, there are plenty of reasons:
•
The cover can be purchased anywhere, anytime via the Online Insurance Shop so that your coverage can be activated immediately.
•
A simple 3 step process to get you going with that active lifestyle.
•
No medical check-ups or tests required. Just click and buy the policy online.
•
A Personal Accident coverage starting from LKR 500,000 for a monthly rate of just
LKR 128.
•
Your coverage can be levelled up to LKR 2,500,000
•
You get an additional cover worth LKR 250,000 for your gear & equipment.
•
3 cover options designed to cover the full extent of your risk appetite without breaking the bank
What's more, additional benefits such as education grants, funeral expenses, hospitalization expenses and mobility assistance expenses (wheelchairs, artificial-limbs & crutches) are also bundled along-with the cover for no additional fee.
As an empathetic insurer, Fairfirst understands that with evolving lifestyles comes the need for more personalized insurance covers as well. With the primary goal of easing the pain of an accident or injury, Fairfirst decided to offer extremely affordable coverage plans bundled with an array of benefits. The new Fairfirst Personal Accident cover will not only protect you but will also protect your lifestyle.
With a passion for making complex insurance solution simple and accessible, Fairfirst is a leading insurance company that is backed by a global industry leader, Fairfax. Serving individuals, businesses and institutions, the company offers its out-of-the-box solutions via its team of 1400 professionals, who work across a service centre network comprising 54 branches. Putting innovation, fun and excitement back into the insurance industry, Fairfirst is fast-becoming an industry leader that people turn to and trust.