---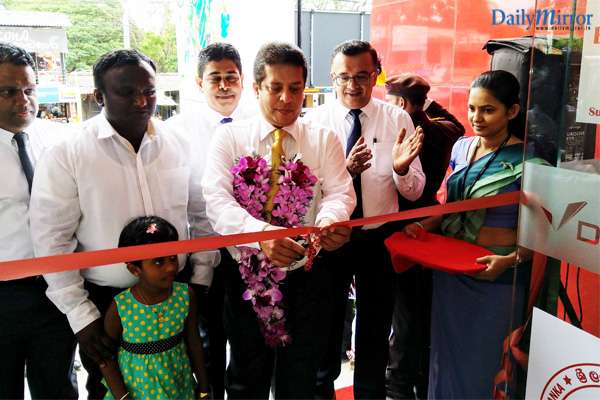 Mr. Lakshman Silva - CEO, DFCC Bank declaring the branch open
DFCC Bank declared open its latest fully-fledged branch at Eppawala on 21st June 2018 by Lakshman Silva – CEO of DFCC Bank.
Considering Eppawala's growing importance, the inauguration of the DFCC Bank branch marks a new chapter for existing and potential customers. The inauguration was well attended by senior management and staff of the bank and well-wishers from the vicinity of the new branch.
The new Eppawala branch offers DFCC's signature products and services ranging from savings and deposit options, as well as current accounts, personal loans, leasing facilities, foreign currency remittances, funds management through NRFC/RFC accounts, credit cards and pawning services. As a town that is growing economically, corporate customers in the areas can access multiple fund management options through DFCC Bank's diverse financial services and also access loans and leasing facilities to grow their business.
Speaking at the inauguration, Lakshman Silva – CEO, DFCC Bank, said, "Our branch expansion is a part of DFCC's drive to facilitate financial inclusion and reach out to more retail and business customers in line with our 2020 Vision to on-board one million customers. We are pleased to establish our presence in Eppawala now. Customers in the area can look forward to a superlative banking experience from the new DFCC Bank branch and our highly professional team."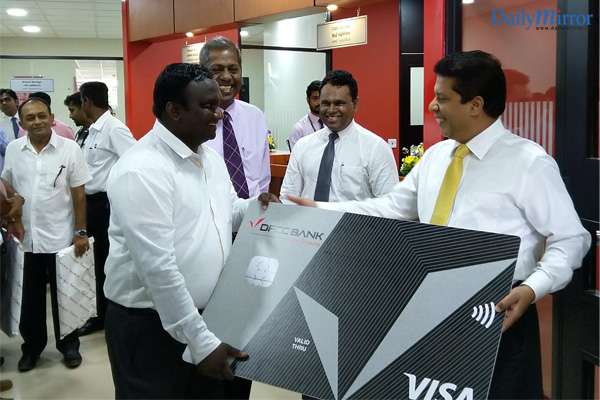 Mr. Lakshman Silva ceremonially presents the first credit card
DFCC Bank's new Eppawala branch is located at No:137, Thalawa Road, and contacted on telephone numbers 0252249900,0252249772 or by fax on 0252249773.
Recognising that technology is changing the way in which Banks interact with customers, DFCC Bank is focused on introducing new digital channels which facilitate convenience. With its innovative approach, dedication to providing superior customer service and the multi-faceted services on offer, DFCC Bank is well poised to keep growing.
DFCC Bank PLC provides comprehensive services for development and commercial banking requirements. The Bank is also at the forefront of pioneering digitally enabled products and services that offer customers unmatched value and convenient benefits such as the DFCC Virtual Wallet, DFCC iConnect and PayWave and EMV technology enabled Credit Cards.The Bank has been rapidly growing its footprint across the country through branches and alternate channels and has a network of 138 branches and service points. Furthermore, connected to the LankaPay Common ATM Switch, all account holders can access over 4,000 ATMs island-wide and perform zero cost cash withdrawals and balance inquiries via connected banks.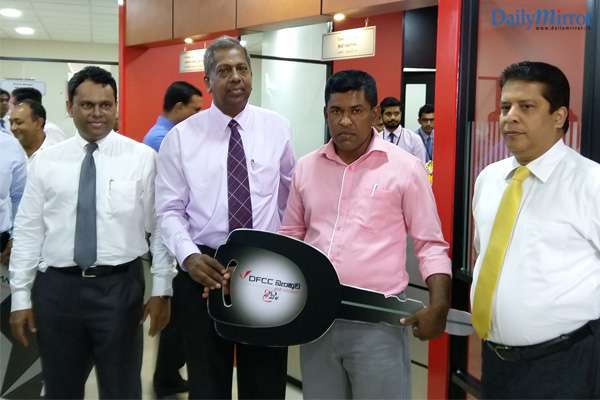 Mr.Bathiya Alahakoon, Senior Vice President (Branch Banking) and Mr Candiah Jegarajah, Regional Manager ceremonially presenting the first Leasing facility