---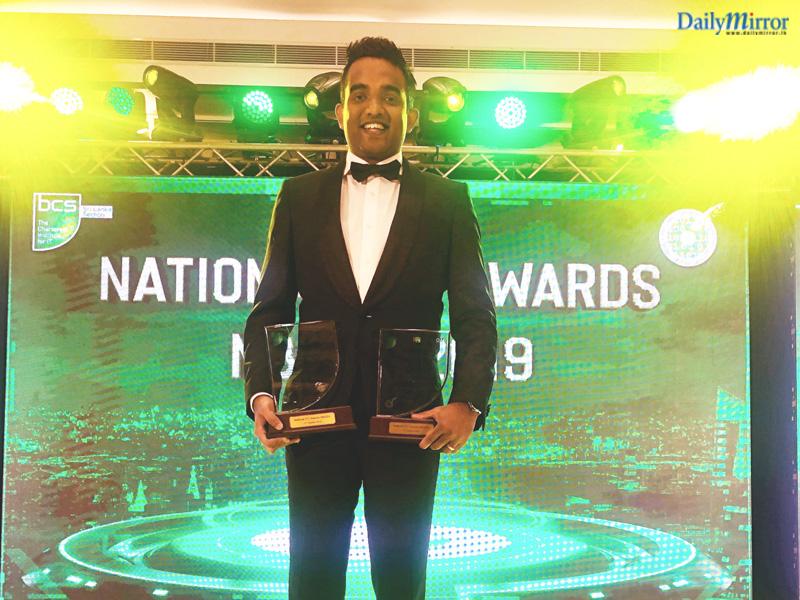 Sri Lanka's premier fully fledged digital solutions provider Arimac Digital, recently bagged the most number of awards including the British Computer Society (BCS) Chairman's Award and the prestigious 'ICT Entrepreneur of the Year' award won by Arimac Digital's Founder/ Chief Executive Officer Chamira Jayasinghe at the recently concluded National ICT Awards - NBQSA 2019 ceremony organized by the BCS.
Arimac Digital was able to secure an overall of 16 awards which included 4 Golds, 4 Silvers and 1 Bronze for some of their key innovative projects comprising; the hyper-casual gaming platform - IMI Club, which won the overall Bronze medal. Arimac Airspace, Hiru Star mobile application, Mamen mobile application and IMI Club were able to secure Gold awards under Retail and distribution, ICT service solutions, marketing solutions and media & entertainment categories respectively.
Arimac Digital Founder & CEO Chamira Jayasinghe commented, "We are truly humbled and proud to have won the most number of awards – this is a true testament of the dedication, hard work and the passion that is evident within the Arimac team towards creating disruptive innovations. Creativity combined with immersive technologies has paved the way in changing the playing field for both marketers, developers and consumers. The possibilities are endless, and these accolades will further drive Arimac to redefine the disruptive technologies."
10 products and services of Arimac Digital have been nominated by BCS to represent Sri Lanka at the Asia Pacific ICT Awards (APICTA) which will be held in Vietnam this year.
Commenting further on the wins for Arimac and on being presented with the ICT Entrepreneur of the Year award, Chamira said "This is truly an honour to be bestowed with the most prestigious award an ICT entrepreneur can win in Sri Lanka and an immense achievement for me and my team who has been supportive of my vision for Arimac, since its inception, exactly 8 years ago."