---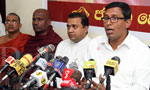 The Jathika Hela Urumaya (JHU) today alleged that Western provincial councilor Udaya Gammanpila and some ministers were forcing the party's local government members to defect from the JHU and join hands with the president.


The JHU media spokesman Nishantha Sri Warnasinghe told a news conference held at party head office in Battaramulla that the government was engaging in a sinister campaign to grab their local government members and destroy the country's political culture.


The JHU central committee member and Western provincial councillor Nirosha Athukorale said she received several calls from Mr. Gammanpila and several other ministers forcing her to join hands with the President.

"Surprisingly, now ministers have begun to give telephone calls to the local council politicians like us. They are harassing us seeking our support.


Why can't they stand by themselves without seeking our support? They really know that they have been already defeated by the people," she said.


Ms. Athukorale said she was shocked to hear that Western provincial councillor Gammanpila has joined the government which was responsible for colossal corruption and degrading the country's values.

Mr. Sri Warnasinghe said the party's former deputy general secretary Udaya Gammanpila should tender an apology to the country's Sinhala Buddhists for his betrayal.


"We can clearly say that he did not have any issue with the party's policies. A day before his decision to defect he too attended in a meeting with us and uttered nothing about his decision. Therefore, we can assume that he might have quit the party because of other benefits. The people in the country considered him as a reflection of good governance and a symbol of clean politics. He blatantly shattered their dreams and hopes," he stated.


Meanwhile, Mr. Warnasinghe challenged Mr. Gammanpila to refrain from accepting any ministerial portfolio even after four or five months.


"We clearly know that he will accept ministerial portfolios in future probably after four months like Minister Wimal Weerawansa," he said.


The JHU Educational Secretary Anuruddha Pradeep, Nirosha Athukorale who served as a public relation officer to Mr. Gammanpila and Prabhath Maheepala his coordinating secretary were also present at the media briefing. (Lakmal Sooriyagoda and Sanath Desmond)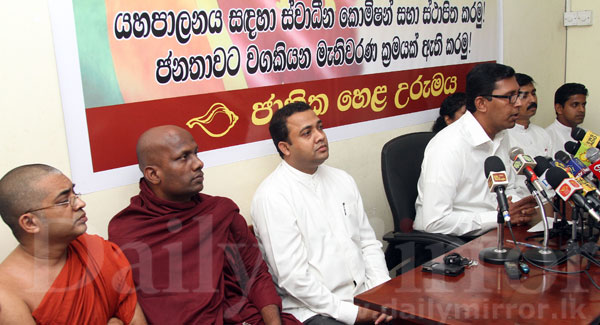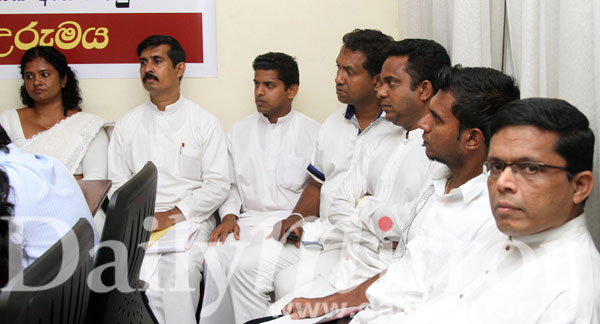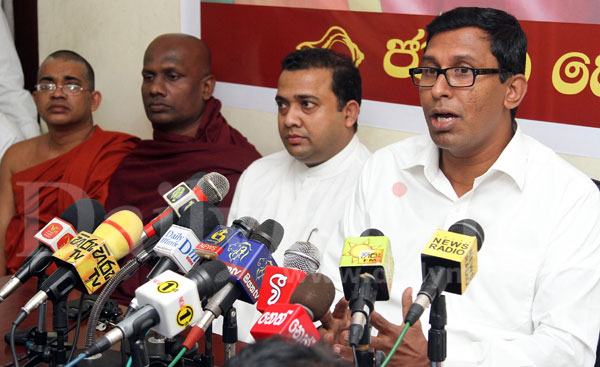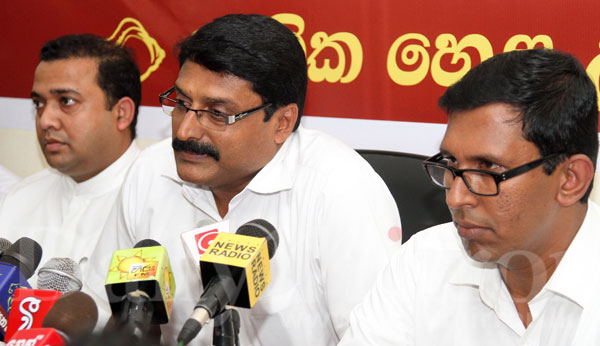 Pix by Kushan Pathiraja