---
This political authority hailing from the Matale area has, as most others do, set apart a day in the week to look into the problems of his constituents.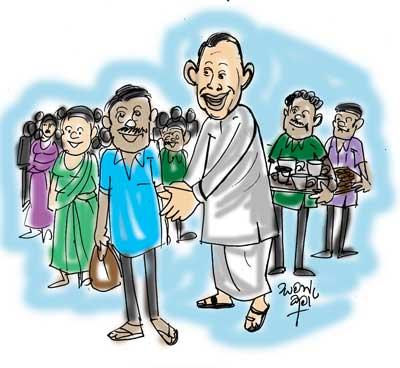 He has made it a point to serve tea to the hundreds of constituents calling on him this day. But not at his expense. One of his personal staff would select several out of the hundreds of visitors to go shopping at their expense for the items necessary for the treat like tea, sugar, milk powder, biscuits and cake.

This politico does not seem to mind this practice despite it being obviously unethical, they say.