---
Given no end to the problems bedevilling the Green party in sight, several unhappy Green Diyawanna members had found a new friend in a Pohottuwa bigwig, they say.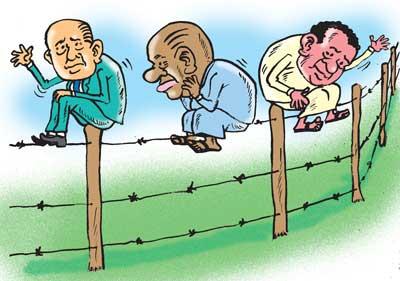 Meanwhile, some members who have tried in vain to reform the party are said to be straddling the fence these days.

Even a prominent radical in the reformist group has joined the 12 to 13 fence-straddlers. Those Greens now in contact with the Pohottuwa bigwig are likely to take an important decision after the general polls.

These unhappy Greens are said to have taken seriously a request to cast their lot to form a two- thirds majority in the next council. They have not been promised high office in the new regime for their support. They have been assured of some benefits, nonetheless. The Pohottuwa high-ups look forward to holding informal talks with these Greens after the dissolution of the Diyawanna council, they say.