---
The State 'propaganda' institutions had reportedly received a strange order from above. A government high-up is said to have issued this order.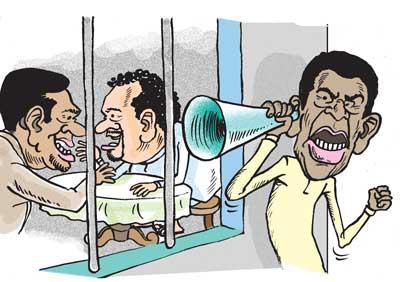 It had been heard that some backbenchers say during a gossip session in the lobby that the 'strange order' had become necessary because of a government big boss being poor in expressing himself though rich in ideas.

According to the 'strange order' from the government high-up, the state institutions should always give topmost prominence and publicity to whatever said or done by a very high political authority in their news presentations irrespective of the news value of the other stuff they have received.

Given this order, the State institutions are not in a position to lead with a story coming, for instance, from an ordinary Diyawanna politico though it is of greatest news value at the given moment.

While the State institutions finding themselves in a difficult position due to the order, the private sector institutions are said to be cashing in on the godsent situation!