---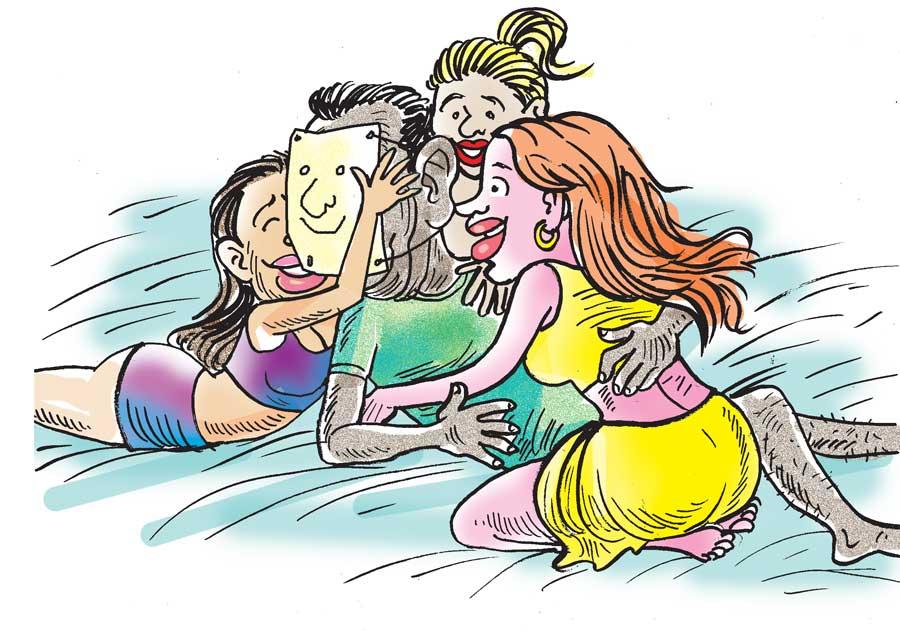 There is a playboy-purohita hailing from a constituency north of Colombo who has not stopped philandering despite his old age. By the way, he is quite busy campaigning for a colleague these days, but he somehow finds time for playing around a bit, a habit he could hardly give up.

The faithful procurer had the other day reserved two suites in a high-end hotel overlooking the sea in Kollupitiya area for the Romeo to spend a joyful evening.

It was about seven in the evening when our playboy in casuals – wearing a T-shirt and in rubber slippers -walked into one of the two suites and several young Chinese, Indian and Thai beauties who were waiting in the other suite soon trooped in to entertain the politico.

After a little while, several trays of delicacies along with bottles of whiskey and brandy were seen being carried into this suite.

The purohita who enjoyed three to four hours with the foreign beauties was stepping out of the hotel when he unexpectedly came face to face with a thick pal of his.

"Hi! How is that you are here at this time?" the friend asked him.

Covering up his discomfiture, the purohita replied: "Don't you know endless Ministry conferences…! One was just over…!"

The friend surveyed the tall one from head to foot and said: "But why in a T-shirt and wearing rubber slippers?"

"Aishe, I am in the thick of electioneering these days… In fact, I came here straight from a meeting… Got to attend another meeting…" he replied and hastily got in to his vehicle.
However, the friend took the purohita's explanation with a pinch of salt, they