---
There is a senior politico whose long Diyawanna career exceeds 30 years. He represents an electorate in Uva though he is a long-standing resident of the Borella area.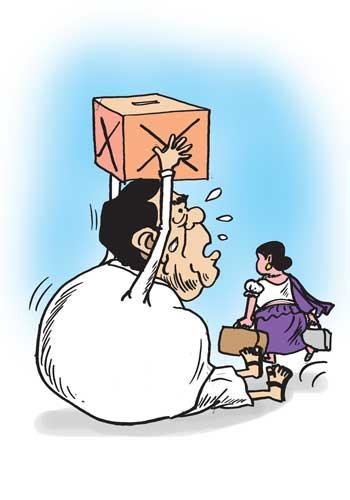 A heavyweight of the Blue party, he had in the recent past, Number Two office tantalizingly within his reach, but when it unexpectedly slipped away from his grasp and he had to be satisfied with purohita status.

However, subsequent developments saw the stalwart shorn of his purohita status too.

Meanwhile, some sources close to this Blue senior say that the latest state of affairs of his is such that he may not get the vote of his most intimate family member if he contests the upcoming general election!