---
This blabby politico who suffered defeat at the last general poll had got an earful from a ruling party bigwig when he complained that no development project had got going in his electorate since the present regime taking power.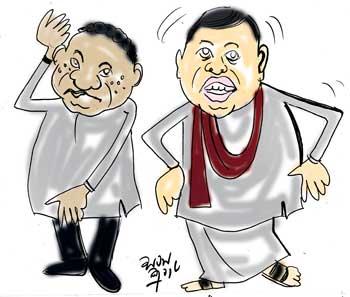 The occasion was a conference of party organisers held at the Lotus Road headquarters with the ruling party bigwig in the chair.

The party bigwig had told the politico, "You got a drubbing at the last poll. Even your own electorate rejected you! You are now trying to find our faults!"

The tongue-lashing had subdued the politico who had meekly kept quiet until the conclusion of the conference, they say.