---
There is a popular Blue party young character hailing from Pulatisipura. Once he held a political high office in Rajarata.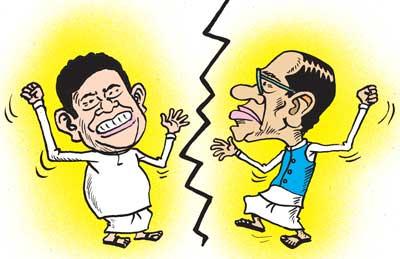 It is well known that a political strongman in the same area played mentor to him. However, when his mentor remained neutral at the last big race, the young man worked for the Pohottuwa candidate in a big way.

When the former Number One had to go out of the office, the young man began making hurried plans to contest the upcoming general poll from Pulatisipura.

However, there is speculation spreading fast these days in the area that he would not get a nomination to contest the poll.

A certain Blue party group in the area itself is believed to have set afloat this speculation. They have spread the idea that his Guru is all set to enter the race and it is not correct for the acolyte to run with him and instead, he could seek a place on the national list if he were keen to make it to Diyawanna.

The ambitious young man, however, is not prepared to step down in support of his mentor, according to sources close to him. Therefore, all indications are that a Guru-Gola battle is in the offing, they say.