---
There is a Green party stalwart hailing from a 'Nayake' political family representing a district with a cooler climate in the upcountry. A former purohita, he is now in the Opposition.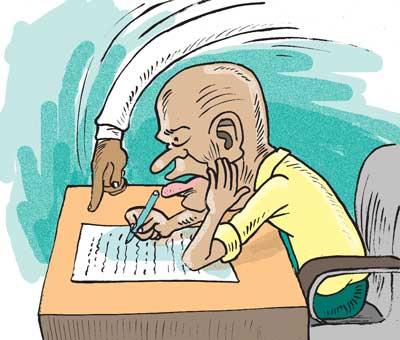 This district accounting for the main estate sector is also a political stronghold of parties representing the estate workers. And the Greens had always won this district in alliance with a party representing the estate workers. However, the Green party is said to have recently received a proposal to go it alone in this district at the upcoming general poll and in fact, this proposal had been the subject of a secret discussion held the other day at the residence of an upcountry Green party stalwart, they say.

Diga and his colleagues had reacted angrily when the news of this discussion had soon reached them, and they had openly challenged the Greens to win the district without their support.
Diga and his colleagues are now set to take up the issue with the Green party leadership, they say.