---
A onetime popular TV channel, which suddenly went out of operation, has now been thrown up for sale, they say.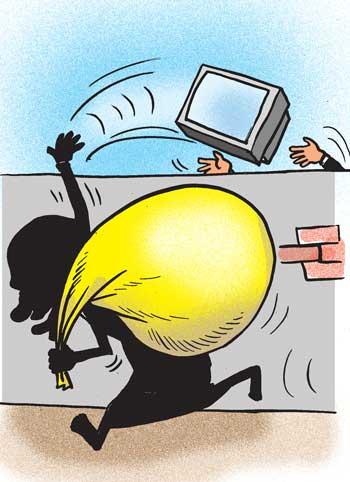 They have named a price which is said to be a hefty amount.

By the way, a lady of a leading family in the country had made an unsuccessful bid to purchase the channel.

Meanwhile, a certain person expressed his interest in buying it to use it for the election propaganda too. This person, a native of Jaffna, is the owner of a successful business undertaking in a European country. Some say he has a stake in another TV Channel in operation in this country.

He had to obtain the approval of a certain authority to operate the TV channel, but his request was initially turned down. However, he did not give up his bid and managed to strike a deal with the authority, which was to the advantage of both parties. There is an unseen beneficiary behind this deal. But who he is, is a million-dollar question, they say.