---
When the Police raided the residence of the actor-turned politico, many colleagues and pals came forward to lend him whatever support they could. Some opted even to spend the night with him.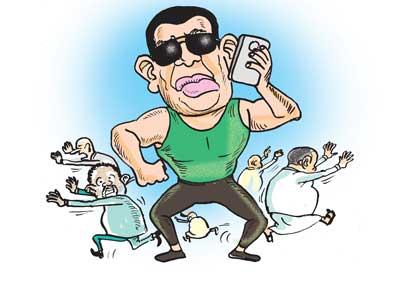 However, after his audio clips started coming out loud and clear through social media, most his colleagues and buddies had begun giving him a wide berth, they say.

Most of them have decided not to give him a telephone call even in case of an emergency. Even Punchi Dasa too who demonstrated solidarity with him in his hour of need is reportedly a little upset over the contents in the audio clips. He had found that he too had become a victim of the politico's tongue-lashing.

The onetime actor, once a darling of many is no longer a popular figure, they say.