---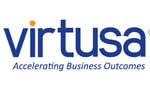 Virtusa Corporation (NASDAQ GS: VRTU), the business consulting and IT outsourcing company that combines innovation, technology leadership and industry solutions to transform the customer experience, bagged the Silver award in the General Application category at the National Best Quality ICT Awards ( NBQSA) 2014 held recently.

Virtusa received this award for ERA Insight, its comprehensive code quality and reuse governance solution that consolidates best-of-breed open source and i n-house t ools. The application has been nominated to represent Sri Lanka at the Asia Pacific IC T Al l i a n c e Aw ar d s (APICTA Awards) 2014.
"Built specifically to address challenges faced by software development organizations, this solution has helped clients across different sectors achieve outstanding results. The award has also provided afforded us an opportunity and the privilege to represent Sri Lanka at the APICTA Awards 2014" said Madu Ratnayake, head of Digital and senior vice president / general manager at Virtusa.

An annual event organized by the BCS Chartered Institute for IT (BCSCIIT) Sri Lanka section, the National Best Quality ICT Awards (NBQSA) seek to provide recognition to outstanding achievements of individuals and organizations in Sri Lanka for their contributions to the development of ICT. The winners at NBQSA are nominated as national participants for the Asia Pacific ICT Alliance (APICTA) Awards - an international awards program organized by APICTA, which aims t o increase ICT awareness in the community and assist in bridging the digital divide."We are proud to see ERA Insight win praise at NBQSA 2014 and look forward t o representing the nation at the APICTA Aw ar d s 2014" said Chandika Mendis, senior vice president and global head of engineering at Virtusa, Sri Lanka.

"IT managers around the world face significant challenges driving the next level of efficiencies in software development. ERA Insight was built to scale Virtusa's core philosophy of building software "Right First Time" by providing transparency to software quality, reuse and productivity metrics that were hitherto invisible to clients and development teams. We have received recognition from our clients as well as outsourcing analysts for the value ERA Insight provides especially in complex multi-vendor outsourcing environments"

Today's CIOs and I T Managers actively seek to extend and maximize the usefulness of their IT investments in an effort to boost the efficiency of the development organization including IT vendors. They also seek t o ensure t hat their software is agile and flexible to business needs. Offering assistance in these areas, ERA Insight delivers tangible benefits to an IT organization.

Using multiple tools to analyse a software codebase, it captures size metrics, best practice violation details and code changes and provides this data in a dashboard format so t hat anyone from t he CTO t o a developer can easily make decisions related to software quality, reuse and productivity. ERA Insight also provides configuration options, standardized workflows, plug-ins for commercial tools and popular IDEs, a central update mechanism, etc. to promote efficient centralized governance.