---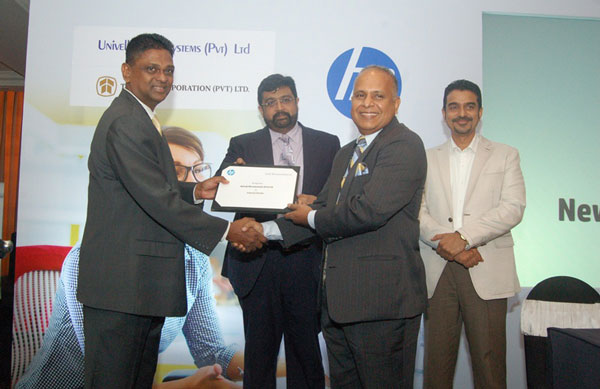 Univell Microsystems (Pvt) Ltd, a pioneer in the sphere of Local Area Networking in Sri Lanka has entered into a strategic partnership with Hewlett-Packard company or HP, the multinational information technology corporation. Univell's 27 year experience in the field of networking guarantees that the integrated partnership with HP is a value added endeavor. It enables Univell to represent HP's high range products in the local market.

HP Enterprise Business is the largest global unit of HP, offering servers, storage and information technology services that enable enterprise and mid market business customers to manage their current IT environments and transform them into a business enabler.

HP Enterprise Business also drives HP's vertical sales and marketing approach in the communication, financial services, manufacturing and distribution and public sector industries as well as other vertical industries.

Univell's commitment is to growth through excellent and exceptional services, by providing technologically advanced networking products and services and having quality, reliability and value core elements in meeting their customer requirements.

These achievements are made possible through the opportunities provided by their valued customers and partners, along with team members who display unmatched commitment and skill and a high level of dedication.

The solid foundation laid by the company has enabled them to consistently provide their clients with Best Fit Solutions using cutting-edge products and advanced technology available in the networking sphere.