---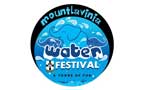 The Old Boys' Association (OBA) of S. Thomas' College Mount Lavinia has taken the initiative to organize a yet another unique event in the renowned 'Golden Mile' of the Mount Lavinia Beach named 'Mount Lavinia Water Festival & Beach Carnival'. This event, which is scheduled to be held on the 12th, 13th and 14th of December 2014 (3.00 pm to 1.00 am on each day), is promoted as a 'destination event' meant to popularize the Mount Lavinia Beach as a 'happening' tourist destination closest to the City of Colombo. The Organizers are confident that this pioneering effort would propel the renowned Mount Lavinia Beach to the status of a 'must visit destination' in the tourist map as well as the entertainment calendar of Sri Lanka.
Similar to most destination events organized in tourism hot spots around the world, such as the "Songkran Water Festival of Thailand", the 'Mount Lavinia Water Festival and Beach Carnival' is being promoted as an event for the whole family. All indications are that this event would result in elevating the profile of the Mount Lavinia Beach to the level of other popular international beach destinations renowned for offering decent entertainment for the whole family. This would offer an ideal opportunity for the entertainment starved local revelers as well as foreign tourists to experience and enjoy world class entertainment right here on the 'Golden Mile' Beach Stretch of Mount Lavinia.
This event has been endorsed by the Sri Lanka Tourism Promotion Bureau, the Dehiwala Mount Lavinia Municipal Council, the Coast Conservation Department, the Police Department, the Ministry of Defence and Urban Development, Ceylon Government Railways and a host of other Public as well as Private Sector entities.&nbsp
The organizers are optimistic of attracting large crowds during the December Holiday and Festive Season for this event, which offers a host of entertainment options for the entire family. The entertainment lined up for the event includes Live Bands, Theme Parties, Games of Skill, Kid's Corner, Kids Water Rides, Cultural Shows, Water and Beach Sporting Competitions, Adult Water Rides, Water fights, Jet Ski Rides, ATF Rides. For the Food Connoisseurs there will be a wide variety of food and beverages available in abundance.

Members of the Mount Water Fest Organizing Committee is confident that there is something for everybody to look forward to during this holiday season right here at the "Mount Lavinia Beach". The Old Boys Association of S. Thomas' College was motivated to organize this event with a view to offering quality entertainment for the whole family during this festive season at an affordable price, whilst also popularizing the Mount Lavinia Beach as a tourist hot spot close to the City of Colombo. This event is being organized to raise funds for the Commerce Classroom Block Building Project of S. Thomas' College, Mount Lavinia, which has throughout been known in view of its geographical location as the legendary "School by the Sea".