---
LB Finance becomes the first Finance Company to be awarded the ISO/IEC 27001:2013, the most recent and up-to-date version of the internationally recognized standard for information security management. Published by the International Standards Organization (ISO) in collaboration with the International Electrotechnical Commission (IEC), this Certification was awarded by Bureau Veritas. Adoption of this ISO benchmark will place the Company on the cutting-edge of information security, further enhancing customer confidence.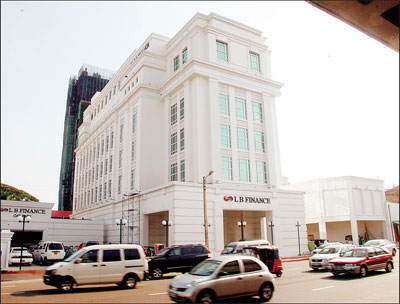 The enhanced version provides formal specification for the establishment of an Information Security Management System (ISMS) across the organization as a whole with LB Finance being fully compliant in this respect. The ISMS of the Company will evolve systematically to support changing risks prevalent in the industry thereby offering customers a state-of-the-art technological platform with superior benefits along with uncompromised security. As such, the ISMS will ultimately streamline all aspects of the business operation ensuring business continuation without interruption. KPMG in Sri Lanka provided assistance in the formulation of the Information Security Management System at LB Finance.

"Adoption of this International Standard was a Board decision, which only serves to re-emphasize the Company's commitment towards strengthening of its information assets. Further, this ISO platform will also serve to enhance staff awareness of the continuous need to keep customer information
protected", said Mr. Chethana T. Kahandugoda, Assistant General Manager - Information Technology /Chief Information Security Officer (CISO) of the organization.

LB Finance operates a highly-integrated network of 136 branches offering a variety of services such as acceptance of fixed deposits, leasing, hire purchase schemes, savings schemes, Islamic finance, margin trading, mortgage loans, micro-financing, inland money transfer facilities, gold loans, factoring, and other credit facilities. The Company has earned itself a reputation for being a trendsetter in the Sri Lankan financial market, owing to its remarkable track-record and knack for making the right move at the right time. Many of the products in its portfolio were designed to support the livelihoods of people who may otherwise not have had access to financial support.