---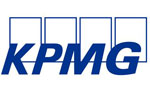 KPMG International was presented with the prestigious Golden Peacock Award for Global Sustainability at a ceremony held at the Millennium Hotel in London, recently, as part of the Institute of Directors (IoD) of India's annual meeting.a
The annual awards, overseen by t he IoD India, t his year attracted nearly 300 entries from global businesses. The in-depth evaluation and judging process identifies organisations leading the way in sustainability and corporate governance.

KPMG International Global Head Citizenship Lord Dr. Michael Hastings accepted the award on behalf of KPMG. He commented, "I am delighted to accept the award on behalf of the 155,000 KPMG partners and staff around the world who bring their expertise and commitment to make a huge contribution in the field of sustainability."

Lord Hastings continued, "This is an exciting and critical moment in the debate around the role of business in tackling the world's most pressing problems. We recognize that the days of hoping others - mainly governments - would lead the debate on responsible and sustainable living have passed and as business leaders we must now step up and stand out with both a promise to sustainability and programmes of i mpact that do deliver our purpose with true vision.""We recognize the impact KPMG can have, not only through our own operations but also through the advice we offer to our clients. We are committed to empowering everyone at KPMG to lead sustainable change in everything we do.

We are determined to play our part addressing the challenges of climate change, food and water scarcity, poverty, security, development and economic growth. I thank the IoD and the judging panel for this great accolade."Commenting achievement, KPMG Sri Lanka Partner-In-Charge Sustainability Services Ranjani Joseph stated, "This is indeed a great honour for the firm and it demonstrates KPMG's commitment to responding to sustainability and climate change issues in order to assist our clients manage risk, create value and achieve a competitive advantage."