---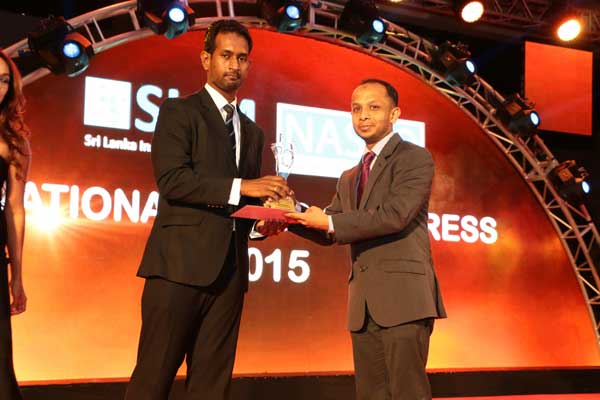 Wednesday 5th August 2015, Colombo: Sri Lanka's leading menswear specialist Hameedia, recently received significant recognition at the SLIM NASCO 2015 Awards for the second consecutive year, with its team members winning a total of six national awards in the Modern Retail category. From the Hameedia team, Umaru Fuad – Front Liner received a gold award and silver awards were presented to G.R. Shantha – Territory Manager, Mohamed Fazmin – Sales Supervisor/Executive and Champika Nuwan Senarathne – Front Liner. Additionally, bronze awards were presented to Marimuthu Shankar – Territory Manager and Jason Alexander – Front Liner.

Commenting on Hameedia's winning streak at NASCO 2015, Fouzul Hameed – Managing Director, Hameedia stated, "It is encouraging to see so many of our team members being recognized for delivering excellent standards of service across the retail sector. Winning these awards is a great honour since we pride ourselves on setting the benchmark in the industry and being a leader in all spheres of the fashion world. Service is an important part of our offering and throughout the company, our team remains dedicated to delivering quality customer care and exceptional standards of service, which uplift the entire retail experience for our valued customers."
Also commenting on the wins, Yasotharan Paramanantham - Head of Retail Sales & Marketing, Hameedia stated, "I'm delighted to see how our team members have evolved and I am proud that they have been recognized for delivering a quality service that is on par with the very best industry standards. As the leading menswear fashion specialist in Sri Lanka that's committed to raising the bar, we're confident that more of our team members will reach the top in the near future."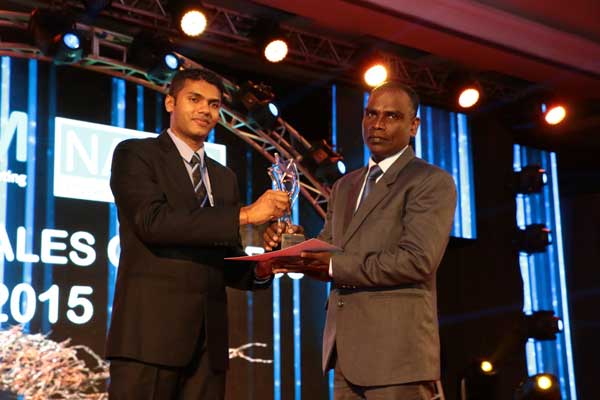 The SLIM NASCO Awards is the premier event in Sri Lanka for recognizing sales excellence whilst rewarding and motivating sales professionals to achieve greater results. NASCO aims to raise the standard of sales professionalism in Sri Lanka by commending and rewarding high performing sales staff.
Hana Saleemdeen – Manager Training & Development of Hameedia added, "Hameedia is known for its strong principles and for taking an ethical stand on merchandising only original products. It is needless to say that our staff members also embody the same spirit and constantly go out of their way to deliver quality and convenience to our loyal customers. As a result, Hameedia has won numerous awards and recognition through the years and is currently regarded as one of Sri Lanka's top-notch brands."

Hameedia was established in 1949 and has grown to become a household brand in Sri Lanka. Renowned for offering high quality custom tailoring and ready-made clothes for men, the Hameedia multi-brand retail stores house a collection of quality menswear brands including Le Bond, Envoy, Signature, Raymond, Lee and adidas to name a few. Hameedia also prides itself on offering exceptional standards of service to ensure that clients enjoy a positive and personalized experience at each store. With a network of over 30 outlets across Sri Lanka and a team of over 1000 employees, Hameedia has a strong local presence and has also expanded globally with outlets in the Maldives and Australia.