---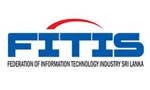 The Federation of IT Industry Sri Lanka (FITIS) conducted a training programs on "Inventing, Innovating and Patenting" recently with financial assistance from ICT Agency Sri Lanka.Practicing ICT professionals from local software firms joined this program held at Hilton Colombo Residencies. The training was delivered by Dr Steven H Voldman from United States of America who is an authority in the subject.
Inventions should be protected and the returns and rewards are enormous. It is good for individuals, corporations and nations. As a country, it is important to pay attention to promote inventions and innovations. This is crucial for Sri Lanka in its way forward as a competitive nation among emerging economies said Dr Voldman.

Dr Steven Voldman holds five degrees in Electrical and Electronics Engineering and Engineering Physics including a PhD from top universities in USA. He has worked for over 30 years in Fortune 500 companies. He was selected as the top inventor of IBM for 3 consecutive years. He has authored 9 books and teaches in 30 universities. He has an incomparable number of 252 patents under his name.

Shanta R Yapa, President of FITIS Software said that over 12 training programs were conducted by FITIS during the past one year for the benefit of local organizations and practicing ICT professionals. We always focus on new technologies and market trends in selecting appropriate topics so that local software industry can be quite innovative and competitive he added. Inventing, Innovating and Patenting training has become a popular training program and as such we offer two other advance workshops titled Writing and Generating Patents by Dr Voldman for the benefit of ICT firms. We express our sincere thanks and gratitude to ICTA for assisting the federation in organizing these training programs he concluded.

We had a large number of interested candidates and had to wait list some of them for future programs. It is quite encouraging to see that we have participants from a wide range of ICT firms from start-ups to large entities. The enthusiasm for the program is quite encouraging said Chadika Yahampath, Manager – Operations of FITIS.
Federation of IT Industry Sri Lanka (FITIS) is the unified umbrella organization that is committed to develop the Sri Lankan ICT industry. Some of their initiatives aimed at training and capacity development are TechEve – a monthly forum for knowledge sharing, TechForum – an annual forum to showcase new technologies, Young Computer Scientist competition and the FAMOUS Awards for university students. FITIS also conducts INFOTEL, the premier ICT exposition in Sri Lanka.