---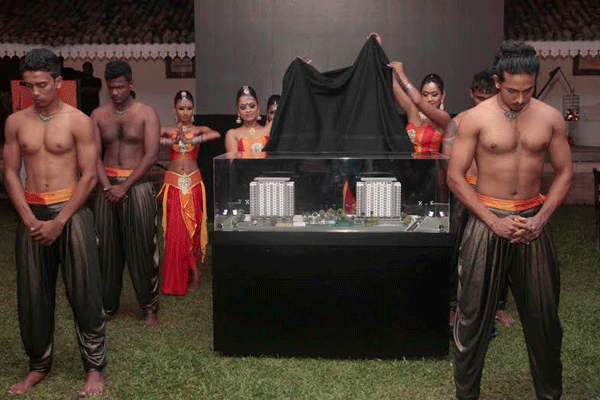 Colombo, Sri Lanka - On Saturday the 6th December Fairway Holdings launched 'Fairway Galle', its fifth vertical living development project in the heritage city of Galle with a classical music concert by the Chamber Music Society of Colombo at the historic Dutch Reformed Church in Galle Fort followed by the unveiling of the model building at Hotel Tamarind Hill in Dadalle. Whilst all previous developments are in Rajagiriya, this is their first project out-of-Colombo.

Fairway Holdings, a leader in the field of luxury high-rise development, embarked on its latest venture - 'Fairway Galle' combining the convenience of contemporary living with the quaint charm of this southern coastal city with a heritage spanning over three centuries. The development is in close proximity to the city and a myriad of significant historical attractions as well as a wide array of other recreational activities. Some of the most popular beaches of the south such as Unawatuna, Thalpe and Hikkaduwa are a short drive away.

Designed by Archt Ananda Samarasinghe and constructed by MAGA Engineering, the apartment complex is to be 12 stories high, with ten 750 to 1156 square feet apartments per floor. While the construction work is due to commence in January 2015, the project is due to be completed in early 2017.

Equipped with all modern amenities, the apartment complex will be just a ten minute walk from the beach, and a ten minute drive from the Galle Fort. 'Fairway Galle' is conveniently located close to the Galle exit of the Southern Expressway, making commuting from Colombo a breeze. As with every Fairway property this will feature every modern amenity including 24/7 security, a swimming pool, tennis and squash courts, activity room, helipad, club house, gym, kids play area, a convenience store and a jogging track, ensuring the convenience and comfort of all its homeowners.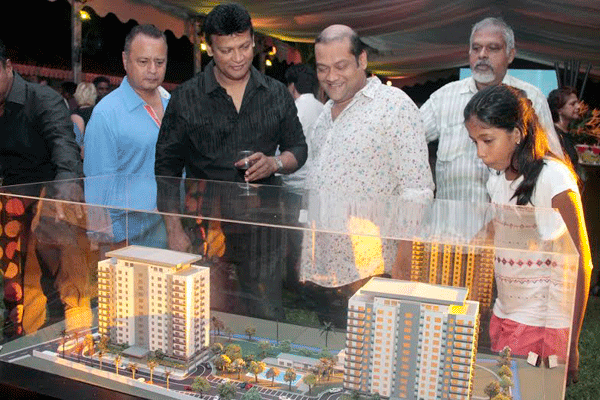 In less than a decade, Fairway Holdings has gained a sterling reputation for their visionary work, and have been lauded for delivering exceptional value while providing homeowners with the ultimate experience in vertical luxury living. Fairway was the proud recipient of ICTAD Construction Excellence Awards in 2007 and 2010, for their first and second developments Fairway - on the Waterfront, and Fairmount-Urban Oasis. Fairway Holdings promotes sustainability and environmental responsibility, continuously striving to maintain eco-friendly practices with all their projects, and execute their plans in a socially responsible manner. Fairway's properties follow a 'Live Green' concept that prioritizes energy efficiency and minimizes the waste of Sri Lanka's valuable natural resources, such as water. The designs also maximize the use of natural ventilation and lighting. All these excellent practices and priorities will hold true when it comes to the construction of Fairway Galle, making it a another iconic symbol of the Group's green vision.

'Fairway Galle' is ideal as your home, a second home or even as a prudent investment in this city that harbors a UNESCO world heritage site. More information can be had by calling 011 7423423 or visiting www.fairwaygalle.com.