---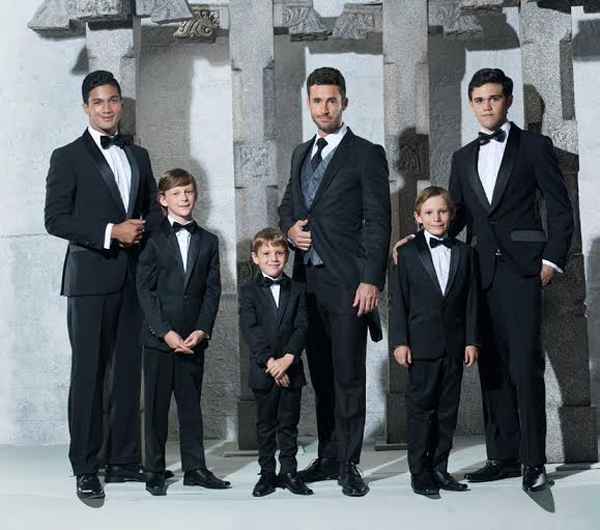 ​


Continuously setting the benchmark in the fashion industry, Hameedia, Sri Lanka's leading menswear specialist recently launched its latest wedding range for grooms who are planning to tie the knot during the forthcoming wedding season. The new range of wedding collections will be available at all Hameedia outlets along with a series of special offers and discounts. Hameedia has also introduced three special wedding packages that will cover a groom's entire wedding retinue as well as two best men. The three packages labelled as Standard, Smart and Exclusive, feature a range of products from the Envoy, FH and Le Bond brands and include suits, shirts, dress shirts, cravats, ties, waist coats and much more.



Hameedia has delivered excellence for 65 years and has become the clothing brand of choice for grooms who are planning to get married. Hameedia continues to offer an extensive range of men's wedding suits and eastern wear as well as suits for groomsmen, page-boys and wedding guests alike. Hameedia has been dressing grooms for decades and in some cases has dressed up to three generations of grooms. Page-boy suits at Hameedia can also be perfectly matched with the theme and colours of the wedding, ensuring style and perfection all the way down the aisle. Hameedia is the only fashion retailer in Sri Lanka who offers over 100 colours of ties, cravats and waist coats and this enables a groom to perfectly match his own wedding attire with his bride's dress. Each Hameedia showroom offers personalized consultations via well-trained grooming consultants who help grooms find the best wedding solutions. Hameedia also provides customers with the options of bespoke tailoring or made-to-measure to meet individual preferences and requirements. In addition to these value added services, customers can also benefit from many special offers as well.

Commenting on Hameedia's wedding promotion, Fouzul Hameed, Managing Director, Hameedia stated, "A man's wedding day is one of the most important days of his life. It is essential for the groom to be confident as the limelight will be on him. With over six decades of experience in the men's fashion industry, we understand the importance and value of a well-fitted suit, especially on such an important occasion. At Hameedia, we personally help customers to pick the right colour, fabric, style and fit and we craft the perfect suit for their wedding day. All you have to do is to call us or e-mail us and make an appointment and our expert team will take care of the rest."

Hameedia has also introduced the bespoke tailoring and the made-to-measure concept to Sri Lanka and has mastered the art of tailoring. Bespoke tailoring gives the best results as the customer has complete control of all aspects of their suit such as fabric, features, fit and tailoring method. Bespoke involves a high degree of customization and provides customers with the perfect fit, self-assurance and the subtle intangible feeling of ease. Hameedia has also designed specialist wedding suit brands such as FH, Envoy Ceremonial, LB Fashion and Maestrami (ceremonial suits) for grooms. The Envoy (Platinum, Luxury and Classic), Le Bond (Gold Line and Purple Club) brands are also ideal for wedding suits and are available in a wide range of colours. With the desire to provide customers with a more unique suit, Hameedia also offers a range of European fabrics for tailoring such as Loro Piana, Vitale Barberis, Cerruti, Tessilstrona and Raymond.

To make an appointment for your wedding consultation at Hameedia, contact 0773 579 415 or email to fhgrooming@hameedia.lk.

Hameedia, established in 1949, has grown to become a household brand in Sri Lanka. Renowned for high quality, custom tailoring and ready-made clothes for gents, the Hameedia multi-brand retail stores house a collection of quality menswear brands including Le Bond, Envoy, Signature, Raymond, Lee and adidas to name a few. Hameedia also prides itself on offering exceptional standards of service to ensure that clients enjoy a positive and personalized experience at each store. With a network of over 30 outlets across Sri Lanka, Hameedia has also been growing its presence globally with outlets in the Maldives and Australia.