---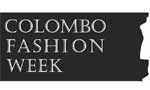 Colombo Fashion Week (CFW) calls upon aspiring models to apply for the Spring/Summer (SS) 2015 show which will be held in March 2015. Providing a platform that has previously showcased renowned models such as Jacqueline Fernandez and Adam Flamer-Caldera, the SS15 show is opening its doors for the next generation of high profile Sri Lankan models to take to the stage.



Colombo Fashion Week has proved to be the backbone of the Sri Lankan fashion design industry and has grown from strength to strength during its 12-year journey. The high profile fashion showcase is now continuing its attempt to boost, formalize and raise the profile of the Sri Lankan modelling industry. To apply for the SS15 show, models can visit www.colombofashionweek.com before 10 February 2015.


Model auditions for the SS15 show will be held on 16 February 2015 at Clique Supper Club and Lounge Bar, Colombo. Located in the heart of Colombo, with a breath-taking view of the Town Hall, Clique Supper Club provides early to late night dining which combines soul, tradition, modernism and glamour. Once applicants are shortlisted, they will be mentored, groomed and trained to walk the catwalk for the much anticipated SS15 show.


"We are always looking for fresh faces at CFW as it is a huge platform to showcase our local model talent alongside our leading and emerging local designers," says Ajai V Singh, President of CFW. "We encourage new models to apply because of the great exposure CFW gives to up-and-coming models as well as the grooming and improvement of personality that takes place."


Each season, the show also searches for the 'Face of CFW'. One model is selected and awarded at the event in an effort to encourage and promote models, who are also an important part of this project. Previous winners of the award include Maria Al Kasas from the SS14 show and Danielle Kerkoven from the recently concluded HSBC CFW Resort Show 2015. The CFW show gives models a vital opportunity to start their modelling careers, providing a platform for Sri Lankan models to showcase their talent both locally and in the international arena.