---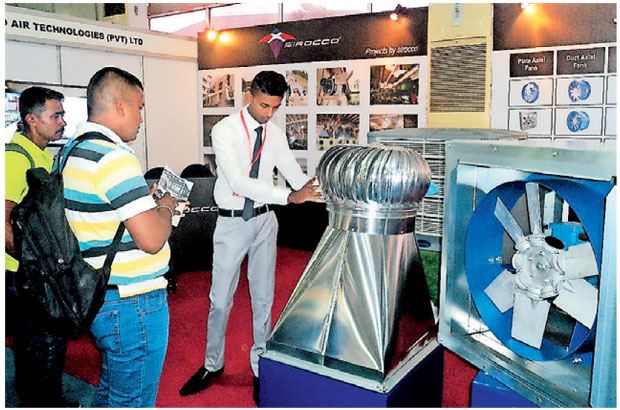 Against the backdrop of growing consumer interest in industry exhibitions, Sirocco Air Technologies, Sri Lanka's most experienced ventilation solutions provider, took part at the Construction Expo 2017 for the first time.
Featuring a stall that showcased a wide portfolio of products, including its sustainable product ranges, the company captured the attention of over 500 people visiting the exhibition.
Speaking about his company's stall at Construction Expo 2017, Sirocco Group Managing Director Suren Chandraratna, commented, "Our first appearance at the Construction Expo in 2017 was a resounding success, as it led to our brands receiving a lot of the interest from participants, along with many queries. The international ventilation brands that we represent, such as the world-renowned Casals from Spain, captured the attention of those who visited our stall. This platform provided us an ideal opportunity to create awareness among exhibition participants about the vast portfolio of products available under the Sirocco group of companies, which can serve any requirement."
He also noted that the focus that Sirocco has placed on ethical business practices over the years has been a key driver in its success, helping build strong and enduring partnerships in the industry. With a core focus on Return on Investment (ROI) for customers, in addition to providing high-quality products and solutions, the company continues to, day-by-day strengthen its position in the industry. This is helped by its emphasis on ethical business practices, sustainable products and solutions, unparalleled service and value-added partnerships.