---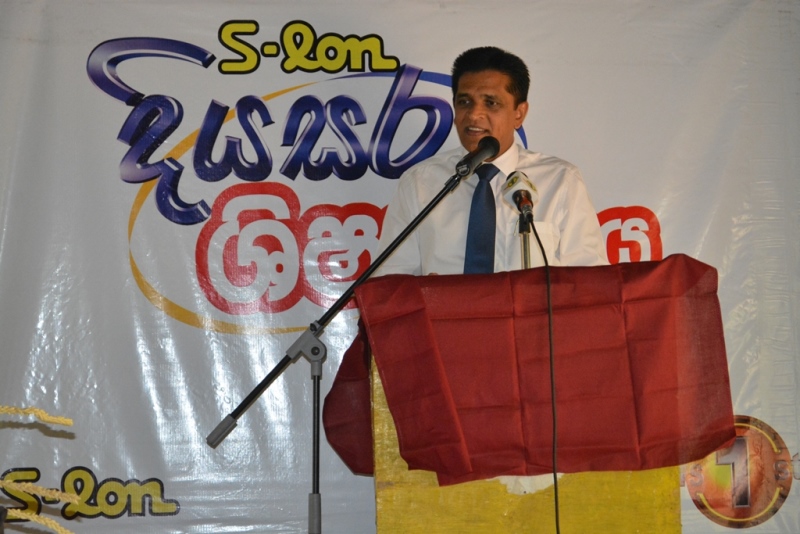 Mr. S.C. Weerasekera, Group Director of The Capital Maharaja Organisation Ltd addressing the students at the third phase of Diyasara Students Circle
S-lon 'Diyasara Students Circle' initiated by S-lon Lanka (Pvt) Ltd in association with Newsfirst was held recently at Meemure Kaikawala Vidyalaya. Diyasara Students Circle, which has now concluded its third phase has so far been successfully conducted in Hambantota, Kantale, Rikillagasakada, Bakamuna, and Weyangoda areas.
The aim of this unique CSR initiative is to educate and create awareness on environmental concerns and the need for water conservation amongst students, the future generation of Sri Lanka. Students enrolled as members of the Diyasara Student Circle were presented certificates at the event. These students are granted an opportunity to compile project reports on how best they can manage their water resources.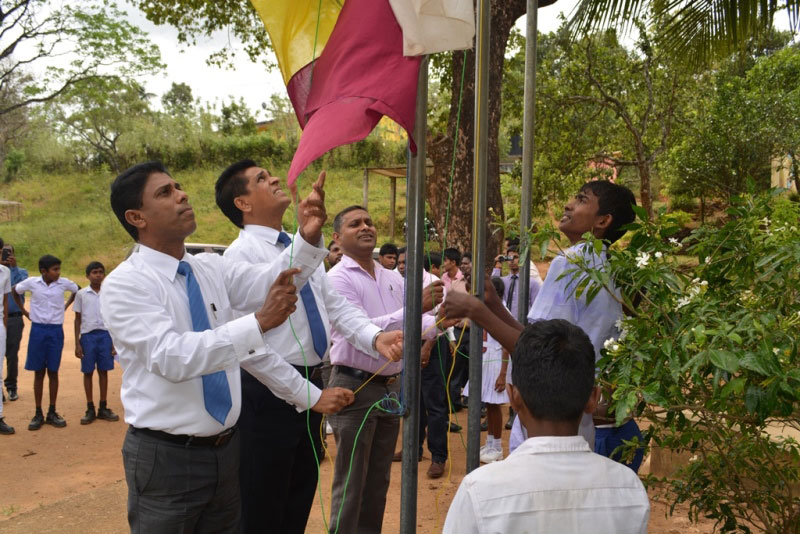 Mr. S.C. Weerasekera, Group Director, The Capital Maharaja Organisation Ltd., addressing the students at the event, stressed on the importance of developing a sound moral character along with intellectual integrity and the need to protect intellectual property. He further stated that in order to achieve wisdom and shine as outstanding members in society, students need to develop moral behavior and sound set of ethics along with furthering their education. 'Diyasara Student Circle' program he said is aimed at producing such outstanding individuals with moral and intellectual integrity.
'Diyasara Student Circle' is an extension of S-lon's in-house quarterly magazine 'Diyasara' which highlights environmental and water related issues. Members of the Diyasara Student Circles are provided guidance to formulate a draft project proposal on conservation at the school level. These proposals will be evaluated by an eminent panel of judges and the three most innovative project proposals will be given wings for its implementation. A grand awards ceremony will be held at the end of the year to recognize the efforts of the members of the Diyasara Student Circles.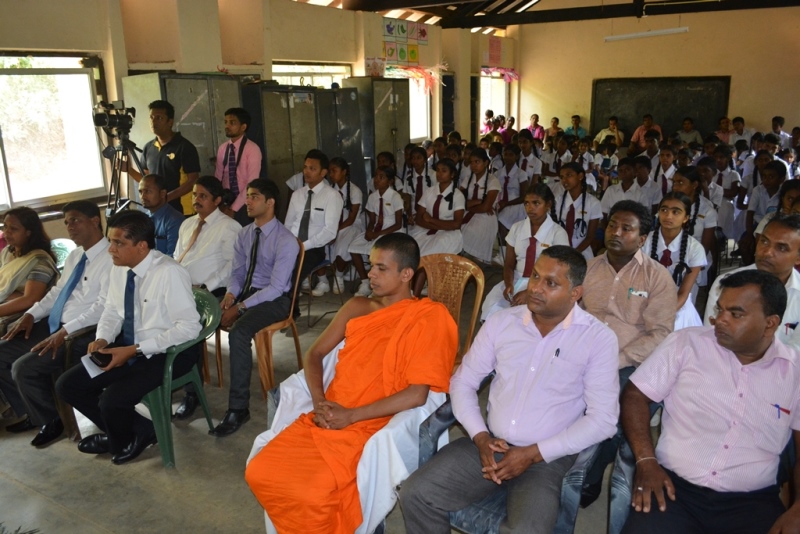 Seen here are the students of MeemureKaikawalaVidyalaya