---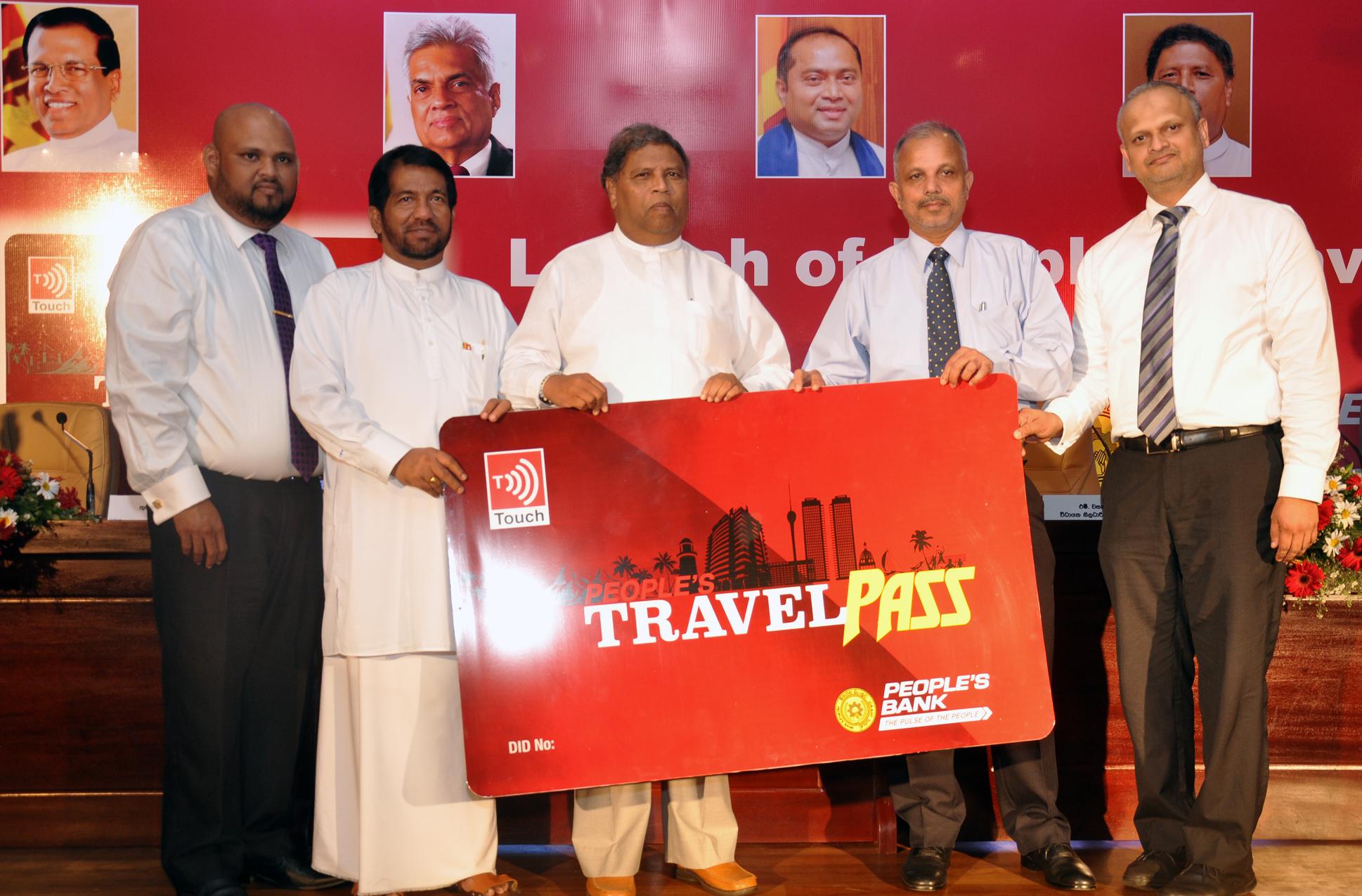 People's Bank recently unveiled the 'People's Travel Pass' to offer its customers and the general public the benefit of cashless commuting at a media conference at the Western Province Road Passenger Transport Authority Auditorium in Battaramulla. Amongst the eminent personalities present at the event were Lalith Wanigarathne and Ranjith Somawansha- Western Province Ministers, Thusith Nuwan Wanigarathne - Chairman, Western Province Road Passenger Transport Authority, N.
Vasantha Kumar - CEO/GM of People's Bank,Deepal Abeysekara - Head of Marketing and Research, Lionel Galagedara - Deputy General Manager, Retail Banking, People's Bank andFariqCader - Vice President, Digital Services Dialog Axiata PLC.
In order to launch the People's Travel Pass, People's Bank tied up with Touch, which introduced cashless commute for private bus passengers in Sri Lanka with the launch of its NFC-enabled 'Touch Travel Card'. The launch of the People's Travel Pass is bringing about a change in how people travel, treating commuters to the convenience of cashless ticketing and travel.
Bus conductors presented with the People's Travel Pass tap the card on a card reader which in turn credits the ticket fee from the available debit on the Travel Pass. This highly convenient People's Travel Pass was developed in partnership between the Sri Lanka Private Bus Association, Road Passenger Transport Authority, Peoples Bank and Dialog Axiata.
The reloadable pre-paid electronic travel card works on the Near Field Communications technology-based payment gateway that allows passengers to pay for bus tickets without the hassle of carrying cash. The People's Travel Pass is currently in operation on the Colombo to Avissawella bus route and is available at all Touch top-up outlets along the Colombo to Avissawella bus route.
The Touch Travel Card was the first to commercialize NFC-enabled touch cards in the transport sector in Sri Lanka in December 2013. It was the first pre-paid travel solution to be launched in Sri Lanka and is yet another stage in the evolution of the electronic payments eco-system.
People's Bank is proud to be at the forefront of spearheading cashless travel in Sri Lanka, where public transportation is a common mode of travel. Crowded buses make it difficult for people to search for change in their pockets and handbags, and this People's Travel Pass eliminates the need for cash. It is also a highly convenient option for young travelers who do not need to carry cash to pay for their bus tickets.
One of the most customer-centric banks in Sri Lanka, People's Bank is focused on enhancing the lives of its customers through innovation and technology backed initiatives. Yet another pioneering initiative in its digitization drive, this innovation upholds customer convenience.